Fresh Princess Willow Smith Debuts "Whip My Hair"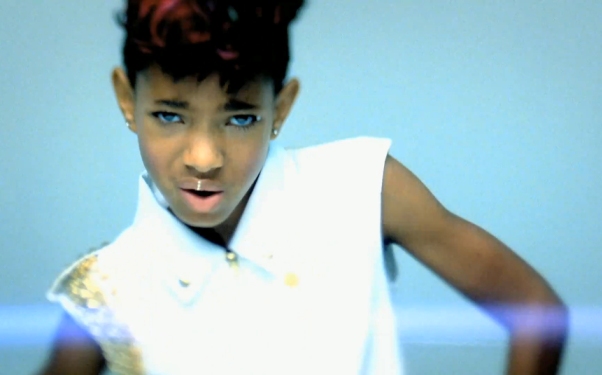 Posted by Brandon Kim on
Willow Smith, daughter of Will and Jada Pinkett Smith, has followed in her Dad' footprints entering the music biz with Jay-Z's label, Roc Nation. Her first single and video, "Whip My Hair," is sure to inspire fits of dizziness on playgrounds across the country.
A mere nine years old, it's clear that young Willow already has more talent in one sparkly eyelash than most of her contemporary pop recording artists have with an entire team of producers and handlers. Still, the grating, repetitive nature of modern pop rears it's ugly over-compressed head. The refrain, "I whip my hair back and forth," though not as mind numbingly stupid as say, "Umbrella, ella, ella, eh, eh, ehh" could still be used in place of water boarding on sentient creatures.
I dig Smith making her Dad's funny faces though, whether she's trying to or not they're so apparent. Daddy's little girl for real, and I suspect one day, just as talented.