Exclusive Premiere: Tired Pony Live In London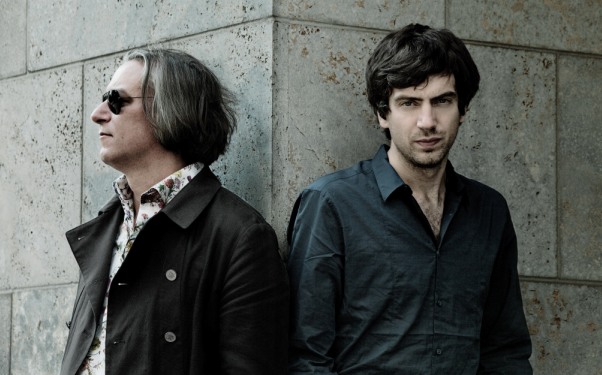 Posted by Brandon Kim on
Gary Lightbody (of Snow Patrol) enlisted an impressive roster of players including R.E.M.'s Peter Buck and Belle and Sebastian's Richard Colburn to help him "write a twisted love-letter to the States," that became known as Tired Pony.
The collaboration resulted in an album of folk infected songs called, "The Place We Ran From," inspired by the likes of Wilco, Palace Brothers, and Smog and riddled with guest conspirators like Zooey Deschanel, M. Ward, and Editors' Tom Smith.
Lightbody did most of the songwriting between Snow Patrol gigs for their "A Hundred Million Suns" tour, then assembled his team in Portland starting with frequent allies Troy Stewart, and Iain Archer. Producer "Jacknife" Lee, who's worked with U2, Snow Patrol and R.E.M., helped bring in Buck and that iconic haircut.
This Tired Pony concert shot in London is their first ever, here in it's entirety and loaded with lots of slide guitar, bells, chimes and a typewriter: