Exclusive Premiere: Suckers – "A Mind I Knew" (Austin Fisher version)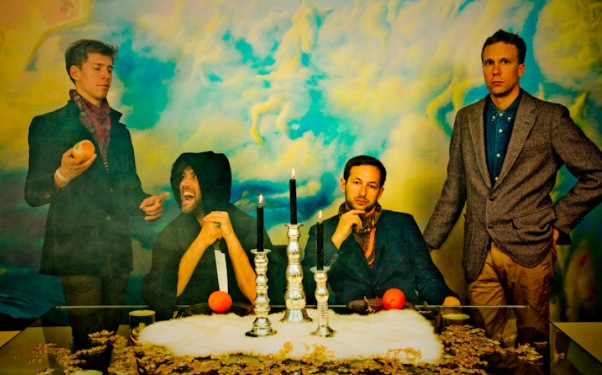 Posted by Brandon Kim on
Each of the four maniacs from the Brooklyn band, Suckers, created their own video for the song "A Mind I Knew," off of their celebrated summer debut, "Wild Smile." The drummer, Brian Aiken, was first on Pitchfork a few weeks ago. Stereogum premiered singer/guitarist Quinn Walker's version (below) and My Old Kentucky Blog just premiered the third from multi-instrumentalist Pan (yes, just Pan).
We have the last one here, from guitarist/singer Austin Fisher. His disturbing (CGI) found footage video plays like a bad Second Life acid trip but it mixes well in the context of all four, especially given Quinn Walker's (real) found footage version.
"My video is made up of found CGI scrapes and tests," Fisher explains. "I like how unnatural and creepy things get when an amateur animator is simply trying to create an animation which depicts human hair swinging naturally or a woman smiling. It's an innocent gesture but the result seems totally wrong in the end."
Whatever it is that compels us about found footage of real people, where we look for meaning in the simplest images of them going about their lives, clearly does not apply to CGI people, at least not yet. Where I find wonder and nostalgia in one, I see horror in the other. The success of a film like "Avatar" and what made some want to "bang… those ten foot broads" was due to the real actor's faces embedded therein.
If you've not seen it, here's the one by singer/guitarist Quinn Walker, constructed from found footage (of real people) discovered in a storage unit, starring an incredible little vocalist.