EA Removing the Taliban (Sort of) From Medal of Honor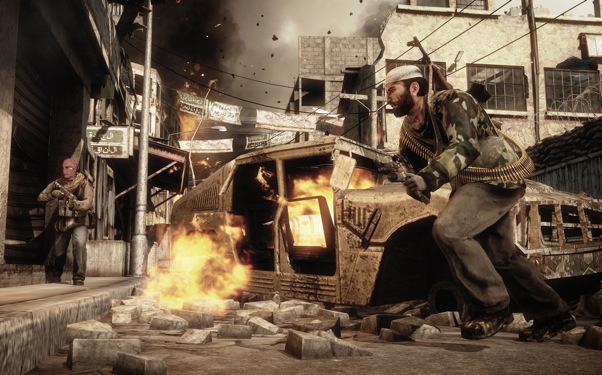 Posted by Evan Narcisse on
Months after the controversy raged over the inclusion of the Taliban as a playable class in their upcoming Medal of Honor game, Electronic Arts has bowed to the pressure and will be renaming the Islamo-fundamentalist terrorist faction as Opposing Force. The statement in full follows:
In the past few months, we have received feedback from all over the world regarding the multiplayer portion of Medal of Honor. We've received notes from gamers, active military, and friends and family of servicemen and women currently deployed overseas. The majority of this feedback has been overwhelmingly positive. For this, the Medal of Honor team is deeply appreciative.

However, we have also received feedback from friends and families of fallen soldiers who have expressed concern over the inclusion of the Taliban in the multiplayer portion of our game. This is a very important voice to the Medal of Honor team. This is a voice that has earned the right to be listened to. It is a voice that we care deeply about. Because of this, and because the heartbeat of Medal of Honor has always resided in the reverence for American and Allied soldiers, we have decided to rename the opposing team in Medal of Honor multiplayer from Taliban to Opposing Force.

While this change should not directly affect gamers, as it does not fundamentally alter the gameplay, we are making this change for the men and women serving in the military and for the families of those who have paid the ultimate sacrifice – this franchise will never willfully disrespect, intentionally or otherwise, your memory and service.

To all who serve – we appreciate you, we thank you, and we do not take you for granted. And to the Soldiers, Sailors, Airmen and Marines currently serving overseas, stay safe and come home soon.

Greg Goodrich
Executive Producer
Medal of Honor
As I've written before, EA employees have issued somewhat contradictory statements before on the "MOH"/Taliban issue. But, the problem here is that this name change doesn't necessarily solve the animosity or the reasons for it. If EA was as sensitive to the feelings of servicemen and their families as they say in the statement, then surely they'd have been aware how putting the Taliban in the first-person shooter could have been received negatively.
This controversy is a tough one to parse. On one pole, you have the idea of artistic freedom and allowing any creative endeavor the room to say it feels needs to be said. The other pole is a bland conservatism that demands obeisance to an unrealistic sense of propriety. Watching EA bounce from one extreme to the other simply makes me wonder if they're too big a company to invite the risk of even putting the word 'Taliban' into their game in the first place.