David O. Russell to Direct Uncharted Movie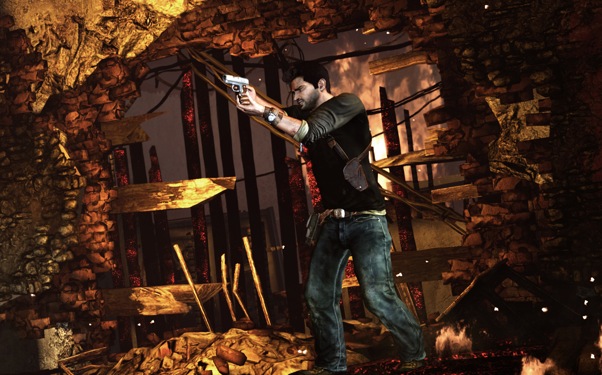 Posted by Evan Narcisse on
The one thing everyone always says about the Playstation 3's "Uncharted" games is that they're just like playable action movies. The first game, "Uncharted: Drake's Fortune" introduced the roguishly charming treasure hunter Nathan Drake and last year's sequel swept up tons of awards. Both gamers and designers name as it one of the best games of this console generation.
Talk of an "Uncharted" movie has been floating for the last two years or so, and it seems that Sony Pictures has finally locked in David O. Russell for the project. With work like "I Heart Huckabees" and "Flirting With Disaster" on his curriculum vitae, Russell may seem like a weird choice to direct an action-game adaptation. But, don't forget that he's also done "Three Kings," a film whose mix of comedy and action augurs well for an Uncharted film.
As far as casting goes, nothing's been announced but Hugh Jackman's name has been bandied about as has that of "Serenity" leading man Nathan Fillion. No matter who dons Drake's everydude long-sleeved t-shirt, we probably won't be seeing the movie for a few years yet. Two other big questions remain: will the as-yet-unannounced "Uncharted" three-quel game tie into the movie? And will either said game or the movie be in 3D? Only time will tell.