Capes, Tights and Sights from NYCC 2010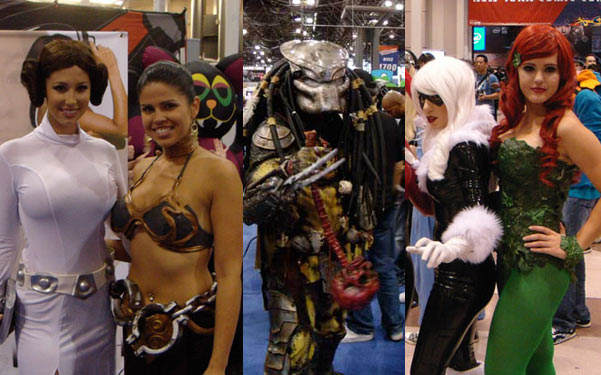 Posted by Will Weinand on
It has been twenty months since the last time the New York Comic Con was held at the Jacob Javits Center, and this past weekend it returned with a vengeance. OK, not really a vengeance, but attendance for all three days was sold out and there was line up 34th Street to get in, so it was definitely epic.
Offering fans a pantheon of booths, books, collectibles, swag, gaming, signings, panels and screenings, there wasn't too much you couldn't find to entertain yourself over the three day event. There was even talk of Nerd Speed Dating in the basement, but we chickened out and chose to be forever alone.
While attending the event, we managed to get some great shots of the dedicated fans who braved the New York streets and subways dressed as their favorite fictional characters, which, for the record, is 75% of what makes going to comic conventions awesome.
Sad as I was to see it end while the leaving the final (and amazing) Bruce Campbell panel, I thought the closing was summed up best by one fan who said to his friend; "I don't see this as the end of Comic Con, I see it as 365 days to get my Tron:Legacy suit right." Amen, brother.
Enjoy the pics and we'll see you and your spandex next October.
[Click the thumbnails to see the images full size.]