Before 'True Grit' The Coen Brothers Were 'Blood Simple'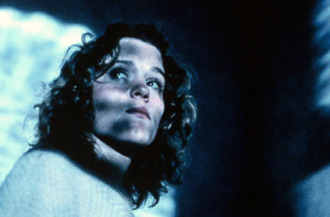 Posted by Melissa Locker on
Back in 1984, Joel and Ethan Coen waltzed onto the American cinematic scene and stunned audiences with their quietly cold-blooded thriller Blood Simple. The simple double-cross noir theme is beautifully executed and spun on its head showing that in film making, simple is usually best.
Again and again the Coen Brothers have proven this. Fargo takes a murder-for-hire and spins a surprisingly funny tale of a kidnapping gone awry. Raising Arizona focuses on a couples' desire for kids and turns it into a memorably wacky caper. Now the Coen Brothers are re-introducing the world to the classic Western in True Grit.
If you have seen the original 1969 film all you probably remember is quintessential cowboy John Wayne as U.S. Marshal Rooster Cogburn. It was a Western, through and through. The original film was loosely based on the novel by Charles Portis and the Coen Brothers' version will stick closer to the source material. True Grit tells the tale from the perspective of 14-year old Mattie Ross as she tries to avenge her daddy's death. Jeff Bridges …er, make that Academy Award Winner Jeff Bridges, stars as Cogburn on the hunt for Josh Brolin's black hatted bad guy. Matt Damon is the law man with newcomer Hailee Steinfeld as Hattie Ross. The film doesn't come out until Christmas, so you may as well brush up on your Coen Brothers' films now to have lots of cinematic trivia to impress your friends and make your parents proud.
The Coen Brothers' first film Blood Simple airs on IFC on Sunday, Oct. 3 at 5:20 p.m. Here's the trailer to tide you over until then:
And to give you a little something to look forward to, here's the trailer for True Grit: