Album Premiere: Yann Tiersen's "Dust Lane"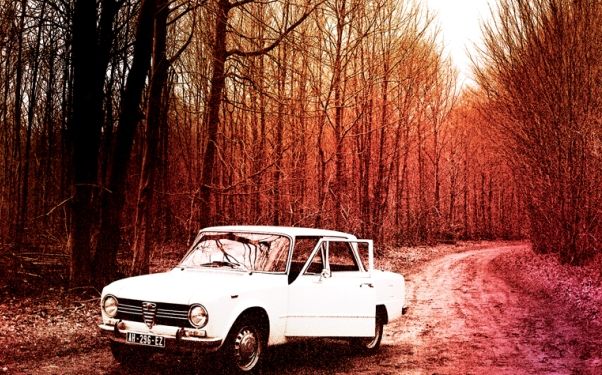 Posted by Brandon Kim on
From the tiny isle of Ouessant off the coast of West Britanny comes "Dust Lane," the 6th studio album from the wildly multi-talented Yann Tiersen. You won't find too much sonic similarity between his accordion driven soundtrack for "Amelie" and this dark rock record — his first in English — though it is no less gorgeous or indeed, cinematic. Here, the classically trained musician explores loss (of both a friend and his mother during recording) with vintage analog synthesizers, electric guitars, mellotron, and piano.
"My plan was also to play with contrast between electric and quite dense parts and more sober and minimal quiet parts including piano and strings," Tiersen explains. So, voices join together in chorus, arcing violins and crashing drums build towards mighty fanfares — but then, clouds part, squall recedes to silence, and mournful piano and strings guide you home."
The result of Tierson's island recordings (party recorded in the Philippines too) vary from slow burn, macabre psychedelic rock explosions like "Dark Stuff" and "Till the End" to the hazy pop of "Amy," or the driving battle hymn, "Palestine." Then there's the delightful, little earthquake, album closer, "Fuck Me," pop gold.
After his classical upbringing Tiersen smashed his violin and took up listening to the likes of Nick Cave and The Bad Seeds, Einstürzende Neubaten, The Cramps and Suicide. He spent a long time making music with synths and samplers, mining old records for the elusive hook or orchestral loop. Then one day in '93 he thought, "Instead of spending days on research and listening to tons of records to find the nearest sound of what I have in mind, why don't I fix this fucking violin and use it?"
I'm sure glad he did. Go on stream your brains out on "Dust Lane." The album hits October 12th on ANTI.