Aardman to Bring Ubisoft's Raving Rabbids to TV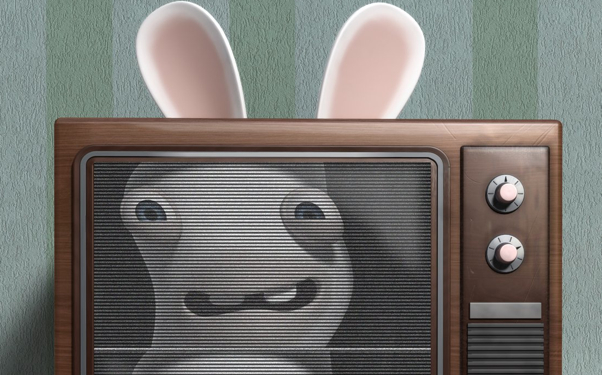 Posted by Evan Narcisse on
Video games becoming big-budget Hollywood spectacles makes a kind of sense. Most big-budget games imagine vast universes full of action that would translate will to the silver screen. Far less common are the deals that bring popular game franchises to the TV, but that's exactly what's happening for the Raving Rabbids.
Ubisoft's raucously wacky party-game series will be coming to TV screens, thanks to a production deal with the Aardman animation studio. The two outfits will work jointly to create a pilot for a proposed series. Founded by Peter Lord and David Sproxton, the studio's responsible for the Oscar-winning "Wallace & Gromit" movies. The Rabbids are a product of Ubisoft's Montpelier studio run by respected designer Michel Ancel, who's also responsible for the mega-popular "Rayman" franchise. Here's the obligatory quotes fro execs on each side:
Miles Bullough, Head of Broadcast at Aardman, says, "When the opportunity arose to work with Ubisoft on the Rabbids we leapt at it, we absolutely love the characters and can't wait to help bring them to a television audience."

"The not-so-subtle humor of the Rabbids has made them into icons in and beyond video games," states Xavier Poix, Managing Director at Ubisoft's French studios. "Aardman perfectly understands that humor and we are extremely excited to be working with them to bring the Rabbids to a new medium and a new audience.
"
The funny thing about this deal is that the Rabbids always looked like they could've walked out of an Aardman movie. Further details–like whether the pilot will be claymation or CGI and if there's a network deal in place yet–have yet to be announced. But, chances are the loopy lagomorphs will be getting viewers screaming on some kids' channel pretty soon. Until then, their new game "Raving Rabbids: Travel in Time" comes out in November.