What to Watch on IFC: September 20-September 26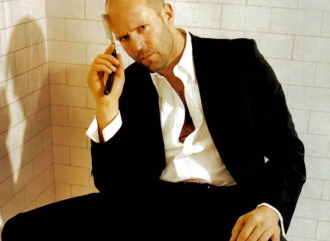 Posted by Melissa Locker on
Monday
Woody Allen's Annie Hall is probably the most neurotic love story ever made. Following Allen's Alvy Singer and Diane Keaton's Annie Hall on the ups and downs of finding love in a self-obsessed Manhattan. At 7:35 p.m. E.T.
Tuesday
In case you have been suffering withdrawals over the dearly departed Whitest Kids U'Know, we've got your fix. It's a mini-marathon of some of the best in sketch comedy beginning at 5:45 p.m. ET.
Wednesday
Following his darkly realistic film Kids, director Larry Clark delves deep into a loose knit family of drug using criminals in the 70s in Another Day in Paradise. Starring Melanie Griffith, James Woods and Natasha Gregson Wagner, the film starts at 8 p.m. ET.
Thursday
Based on Bret Easton Ellis's novel, Christian Bale stars as an American Psycho. It's a grisly satire of America's "greed is good" mentality and is the perfect pre-game plan before checking out "Wall Street 2: Money Never Sleeps". At 11:15 p.m. ET
Friday
It's Friday night, so let's Go. Director/cinematographer Doug Liman's third feature ties together three tales taking place over one night. It stars Sarah Polley, Katie Holmes, Scott Wolf and a who's who of television ranging from "Justified"'s Timothy Olyphant to Taye Diggs to "30 Rock"'s Jane Krakowski.
Saturday
Jason Statham Double Feature! First, Jason Statham stars as a drug dealer (who is shockingly not an undercover agent) in London. Jessica Biel and Chris Evans co-star as partygoers bent on cocaine-fueld self-destruction and self-discovery. The binging starts at 9:45 p.m. ET
At 11:30 p.m. is Chaos starring Statham in his usual role of a cop (he was type-cast for a reason) with Ryan Philippe as his rookie partner. Think they'll catch the bad guy?
Sunday
Two hours of Arrested Development should help soothe your Sunday hangover. The Bluth family antics begin at noon ET. Plus we're always looking for an excuse for gratuitous clips of Lucille, GOB, Michael and Lindsey: