Video: The Rza, Elijah Wood, and Nacho Vigalondo at Fantastic Fest Karaoke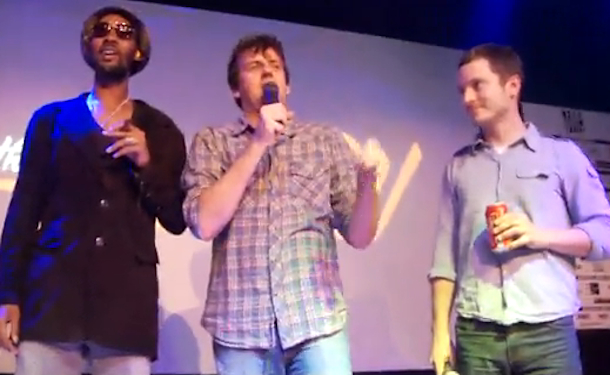 Posted by Matt Singer on
What happens when The RZA, Elijah Wood, "Timecrimes" director Nacho Vigalondo, and The Alamo Drafthouse's Tim League and Henri Mazza decide to sing the Black Eyed Peas' "I Gotta Feeling" at "Chaos Reigns" Karaoke?
Magic. Pure, awesome, slightly unsettling magic.
Immediately following the song, Bill Pullman and about thirty other people joined this crew onstage for an encore of The Weather Girls' "It's Raining Men." That video can't surface on YouTube soon enough.