University of Rochester Study Finds that Video Games Help Make for Faster Decision-Making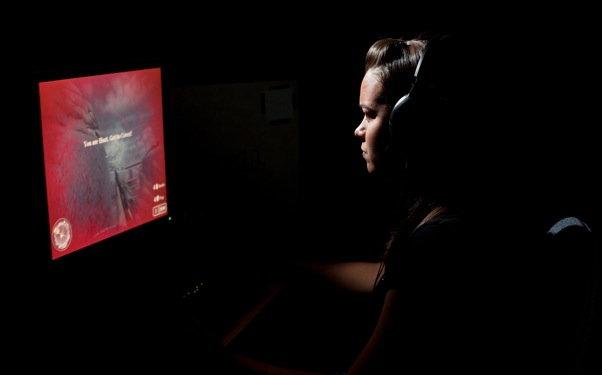 Posted by Evan Narcisse on
Anyone that's ever played a multiplayer match in, say, a "Halo" game can tell you that split-second decisions mean the difference between success and failure. Turns out that the skills they've been using in Capture-the-Flag matches and Firefight showdowns have real-world benefits, too.
Findings from a University of Rochester study indicate that people who play lots of action games "develop a heightened sensitivity to what is going on around them." Cognitive scientists and authors of the study Daphne Bavelier, Alexandre Pouget, and C. Shawn Green determined that such gamers' brains collect sensory data more efficiently. From the University of Richester press release:
The researchers tested dozens of 18- to 25-year-olds who were not ordinarily video game players. They split the subjects into two groups. One group played 50 hours of the fast-paced action video games "Call of Duty 2" and "Unreal Tournament," and the other group played 50 hours of the slow-moving strategy game "The Sims 2."

After this training period, all of the subjects were asked to make quick decisions in several tasks designed by the researchers. In the tasks, the participants had to look at a screen, analyze what was going on, and answer a simple question about the action in as little time as possible (i.e. whether a clump of erratically moving dots was migrating right or left across the screen on average). In order to make sure the effect wasn't limited to just visual perception, the participants were also asked to complete an analogous task that was purely auditory.

The action game players were up to 25 percent faster at coming to a conclusion and answered just as many questions correctly as their strategy game playing peers.
"It's not the case that the action game players are trigger-happy and less accurate: They are just as accurate and also faster," Bavelier said. "Action game players make more correct decisions per unit time. If you are a surgeon or you are in the middle of a battlefield, that can make all the difference."
Go to the University of Rochester website for more details on the study. And next time you're logging an epic amount of playtime in your fast-paced game of your choice, be sure to tell any objectors in earshot that you're training for decision-making scenarios. That'll show 'em.