Trailering: Gwyneth Paltrow Goes "Country Strong"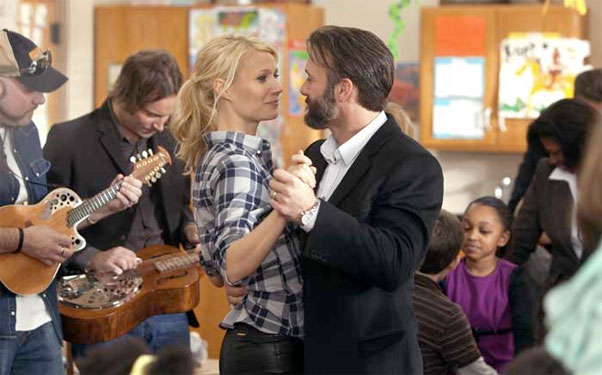 Posted by Alison Willmore on
Obviously, the folks behind "Country Strong" are hoping their vibe is more "Crazy Heart" and less "Duets," which was the last movie in which Gwyneth Paltrow's vocal stylings played a large part. In this upcoming drama, written and directed by "The Greatest"'s Shana Fest, Paltrow plays an alcoholic fallen country star trying to hold it together on tour with a young rival ("Gossip Girl" Leighton Meester). Real life country star Tim McGraw plays her manager/husband, and Garrett Hedlund hangs around admiring her or something.
The movie looks like perfectly standard Oscar bait (it's getting a limited release December 22 before opening wide on January 7, surely for that reason), but there's definitely something strange about seeing Paltrow, who, with her Brit rock husband, macrobiotic diet, Hollywood royalty background and possible pronouncements about the superiority of the English lifestyle, seems just about the opposite of "country," calculatedly playing at being down home and red state. It remains to be seen if country music audiences respond — in advance of the film, the title track, sung by Paltrow with backing vocals from Vince Gill and Patty Griffin, was released to radio stations in July. You can listen to it here.
Screen Gems will release "Country Strong" on December 22nd.