"Fuck You" Video: Will the Real Cee Lo Green Please Come Forward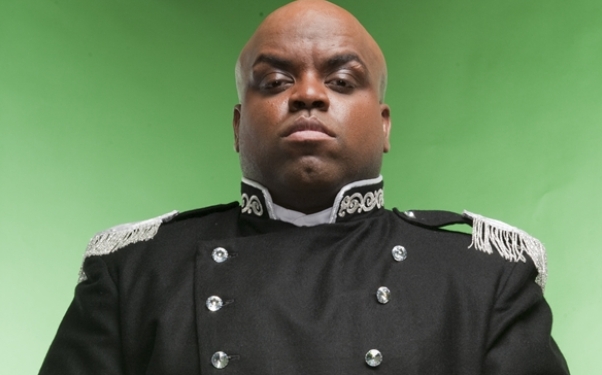 Posted by Brandon Kim on
It's been an eternity in internet time since Cee Lo's "Fuck You" bombed into town with it's sweet refrain and Ooo, Ooo, Oooo's.
Immediately, 50 Cent had his opportunistic response/cover version. Then a there were countless acoustic covers with a dude and his guitar straining in front of a webcam. A beatnik jam band rendition. This picture-in-picture A cappella guy. And don't these two in bed. And those are just the good ones.
We won't even get into the fan made videos for the original song. I was going to off myself if the Real Cee Lo green didn't step up soon, as he promised when his text video first went up. The official video is finally up and the real Cee Lo's looking good in big red spectacles. In the event this video gets pulled you can head over to Cee Lo's social network page and see it there.
[EW]