The 62nd Emmy Awards Opening Number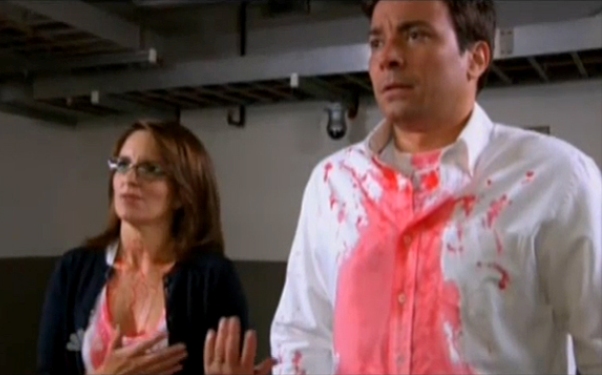 Posted by Brandon Kim on
If you caught the Emmy's the other night, you may have been amused by the gleeful opening number staring Jimmy Fallon and Tina Fey, especially if you watch the show "Glee" whose cast performed with the SNL vets.
The number was created by songwriter Amy Miles and co-producer Mike Robertson who both also happens to write music for "Late Night with Jimmy Fallon." Specifically, they write the soundtracks for "7th Floor West" a little behind the scenes series in conjunction with the Fallon show where melodrama unfolds between Fallon and his staff. Miles notes that key elements to the soundtracks are "Melodrama for sure. A big desperate chorus. Cowbell." [LNwJF Blog]
Miles also hosted the PBS Kids show, "Lomax: The Hound of Music," and performed in Amy Poehler's web series "Smart Girls at The Party." She also cuts her own records, with titles like "Dirty Stay Out." Her latest is "King of Girls."
If you missed it, (I did) check out the Emmy opening here, it's quite childish. And watch the video for Amy Miles' "Hey Baby," below too. It's even more childish.