Terry Gilliam Still on the Quest to Make His Don Quixote Movie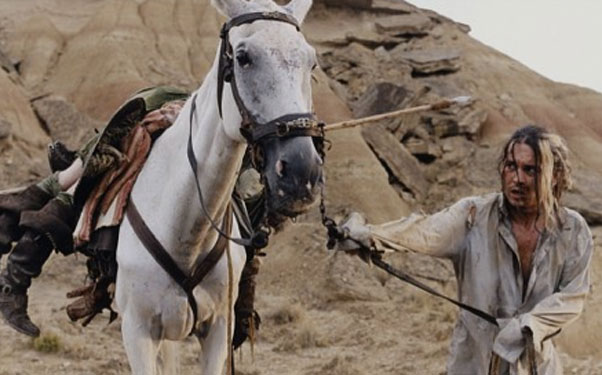 Posted by Alison Willmore on
Terry Gilliam's journey toward adapting "Don Quixote" to the screen has been so plagued by mishaps, misdeeds and disasters that it became the stuff of its own documentary, 2002's "Lost in La Mancha." After almost a decade, Gilliam recently got the production back on track, with Robert Duvall (as Quixote) and Ewan McGregor on board to star, only to have "The Man Who Killed Don Quixote" once again left stranded without funding last month.
As he told MTV, "It's business as usual. That's the problem. The sad thing is you get used to this, which is a kind of numbing experience. And to be numb is not the best thing to be creative. You gear yourself up for a certain level of work — and then boom: hiccup. Suddenly the energy had nowhere to go."
Variety caught up with Gilliam at the Deauville American Film Festival, and he's still dreaming the impossible dream: "Don Quixote gives me something to look forward to, always. Maybe the most frightening thing is to actually make the film." Someone get this man a jolly mule-riding sidekick, stat.
Meanwhile, rumor has it that Gilliam's planning to upconvert his 1981 "Time Bandits" to a 3D for a presumable rerelease.