Return to Letterman, Will Joaquin Phoenix Rise From The Ashes?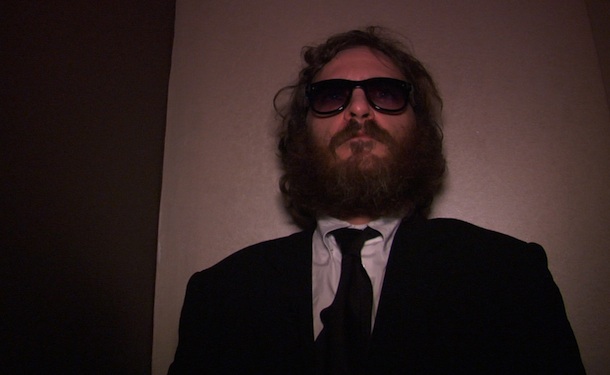 Posted by Brandon Kim on
Debate continues to rage on whether or not Joaquin Phoenix is nuts or just putting us on. Is Casey Affleck, brother-in-law and director of "I'm Still Here," an immoral hack or deft mockumentarian? Was Phoenix high as a kite or pulling a Kaufman on that infamous Letterman episode?
Only one thing is really clear: Phoenix 's music career was a joke, intended or no, and it's over now. For the rest, I think we're due to find out when Phoenix returns to The Late Show With David Letterman on Sept. 22nd.
Perhaps, as Matt Singer suggests, little of those answers matter at the moment, whatever they are the impact on Phoenix's career were the same. It's like the old objection sustained predicament — the jury already saw that you were a raving coke head lunatic, it doesn't really matter that they were told to forget it, part of that will stay with them.