Radiohead Gives Amateur Filmmakers Audio Masters For Concert Film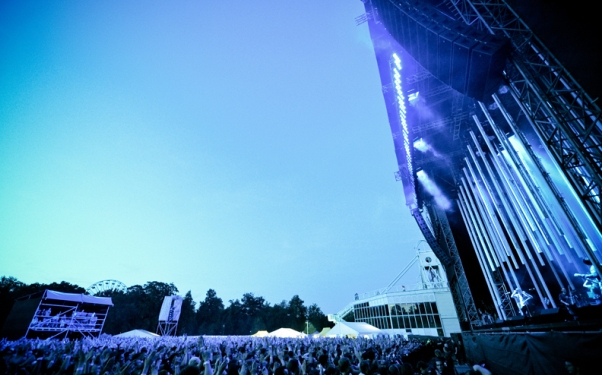 Posted by Brandon Kim on
Last year in Prague a group of Radiohead fans set out to make a concert film just using flip cameras in the audience, from about 50 different perspectives. It's not a new idea, nor does it sound like a particularly good one (even with vast improvements in the quality of flipcam video), but the final result of all that footage edited together was surprisingly engrossing.
Radiohead thought so too, and in what seems to be one of the greatest rock story wet dreams of all time, they gave the Czech fans-turned-filmmakers the actual sound board recordings to turn the endearing amateur project into a real deal concert film.
Radiohead haven't released a concert film since "Live at the Astoria" in 1995 and you can't count documentaries like "Meeting People Is Easy" which is not at all focused on concert performance, so this new Prague film is kind of a gem. And best, staying true to the spirit of Radiohead, the DVD is free from the film's website.
That is, if you can get the site to load, it's been completely inundated with traffic. Watch these clips while you wait:
[Guardian]