Radiohead Considers New Release In Ever Changing Digital Landscape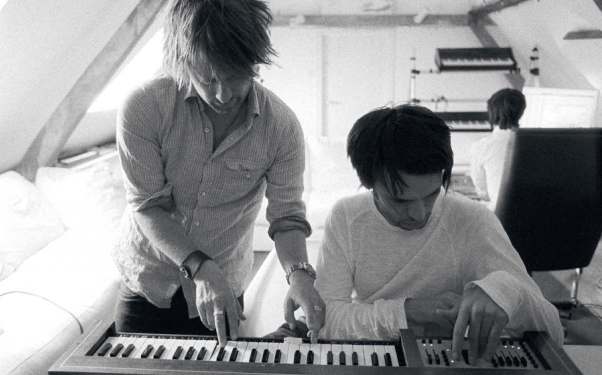 Posted by Brandon Kim on
Radiohead have finished another album, their first since 2007's landmark self-release, "In Rainbows." How will they release their work this time in a landscape that has changed dramatically in three years? Bassist, Colin Greenwood, wrote a compelling article that drops some hints about their new record and some insight into what the band is feeling about the state of the industry, the internet, and where it's all headed.
"With In Rainbows, we were able to be the first people to digitally release our record, directly to people's personal computers, at 7.30am GMT on 10 October 2007," he wrote in a piece for the UK's Index for Censorship. "Various online pundits and pamphleteers were pronouncing the end of the record business, or of Radiohead, or of both."
It wasn't the end of anything though, merely a new beginning. It's three years on now, they have "just finished another group of songs," and have yet to decide how they will release them. Radiohead helped pioneer the idea that a band, at least one with it's own resources, didn't need a record label to release a record. But they may still harbor some fondness for the old days. "I miss the editorialisation of music, the curatorial influences of people like John Peel or a good record label," Greenwood laments. "I liked being on a record label that had us on it, along with Blur, the Beastie Boys and the Beatles."
Yet he holds that "traditional marketplaces and media" feel stale. He doesn't have much praise for newer modes of music delivery either though. "At the same time, I find a lot of the technology very frustrating and counter-intuitive. I spend a lot of time using music production software, but iTunes feels clunky," he writes.
Once again, it looks like they're considering something new, or perhaps a hybrid of old and new. Ultimately, they want a way to release their music that feels "as good as the music itself."
[Rolling Stone]