Peter Molyneux's Son Demands (Politely) to Know Where Half-Life 3 Is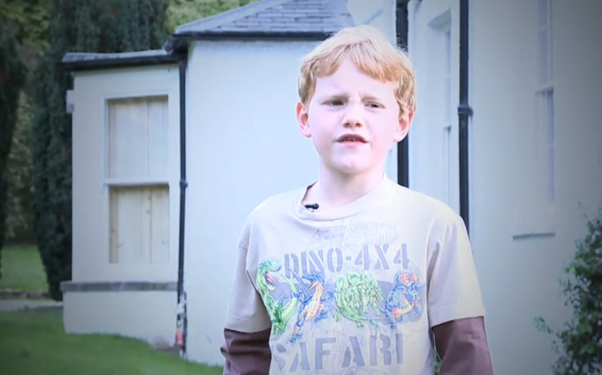 Posted by Evan Narcisse on
We all suffer from Acute Sequel Anticipation sometimes. I personally need to bite down on a leather strap when I think about the many months I still have to wait for, say, the follow-up for "Batman: Arkham Asylum." Look, when it comes to pleading for information, you can do a lot worse than having a cute red-haired kid ask where "Half-Life 3" is. And when said child of another well-respected game designer, well, the whole thing borders on hysterical.
I'm talking about the entreaty from one Lucas Molyneux has made over the internets to Valve, the studio that makes "Portal" and the "Half-Life" games. The "Half-Life" games are viewed as exemplars of storytelling, world-building and mood in the games medium. What they haven't been is frequent. "Half-Life" came out in 1998 and "HL2" released in 2004. So–and this is probably what Lucas is thinking, too–we're due for the third in the series, if the six-year cycle is to be maintained.
You've gotta love the tossed-off compliment that Lucas gives his own dad's work at 0:38, too. And, failing all else, Lucas at least wants to know where "Half-Life 3" will be set. So do we all, kid. So do we all.