"Paul McCartney Archive Collection" Launches with Reissue of Wings' 1973 Masterwork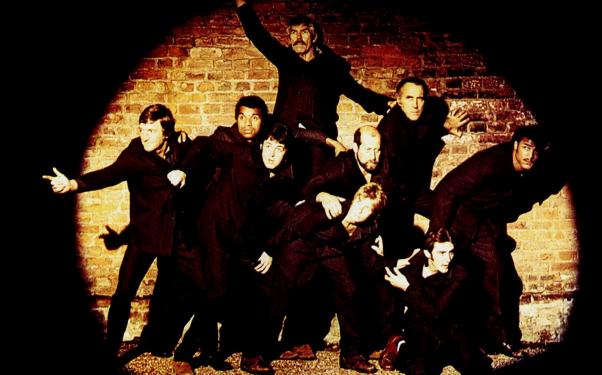 Posted by Brandon Kim on
Paul McCartney and his bandmates in Wings were mugged by men with knives in Lagos, Nigeria, where they were recording in the summer of 1973. After months of work in a sweltering studio, the villains stole their demo tapes, and the band had to record the entirety of "Band on the Run" by memory.
Now the Wings classic, one of the greatest rock albums of all time (certainly one of the smoothest), is getting a reissue featuring remastered rare audio and video. The release will be the first of many in the career spanning "Paul McCartney Archive Collection."
"Band on the Run" will be reissued in several packages; as a single digitally remastered CD; As a three disc special edition with nine bonus audio tracks and rare footage from 1973 and 1974; A four disc collectors edition includes a 120-page hard bound book of unpublished photos (by Linda McCartney and Clive Arrowsmith). There is also a two disc 180gm audiophile vinyl edition that includes a digital download of all 18 tracks and no doubt some supple LP packaging.
McCartney's been playing songs from "Band on the Run" on his 'Up and Coming Tour,' including "Jet," "Let Me Roll It," "Mrs Vandebilt," "Nineteen Hundred and Eighty Five," and of course, "Band on the Run" — which incidentally is also a tremendous music video:
Check out this YouTube find of one of the most underrated jams of all time, Wings' "Nineteen Hundred and Eighty-Five," complete with great period footage:
[THR] and [PaulMcCartney.com]