New Media Loves "The Social Network"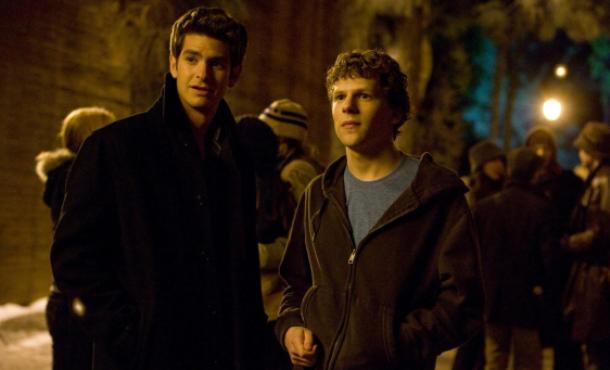 Posted by Matt Singer on
A bunch of early reviews of David Fincher's "The Social Network" appeared online this morning. And online is the key word here, since a select group of movie websites got to see and review the film before the trades like Variety and The Hollywood Reporter who are the traditional firsties in situations like this. Call it a sign of the old media/new media times, or a carefully chosen maneuver designed to play to the film's tech-savvy core audience, or both.
So, the reviews. They're all raves, and that may be underselling it. Here are the most pullquotable — or, in the case, retweetable — highlights. From Quint, at Ain't It Cool News:
"I was blown away. I went in with high hopes and the movie was everything I wanted and more…I loved this movie and I think it officially kicks off the 2010 Oscar race."
Erik Davis, from Cinematical (and this was the most critical of the bunch):
"David Fincher and screenwriter Aaron Sorkin turn some fairly dry, nerdy content about fairly dry, nerdy characters into one of the must-see films of the year."
Devin Faraci, CHUD.com, who gave the film a 9/10 score:
"It's a great film not just about the founding of Facebook, not just about living in the modern digital age, but also about the very impetus for creativity…an All the President's Men for the Farmville generation."
Peter Sciretta, /Film.com:
"The Social Network is Fincher's best film since Fight Club…It is also my favorite movie of the year (so far)."
Steve 'Frosty' Weintraub, Collider.com:
"Every now and then, a film comes along that perfectly taps into the zeitgeist. "We blew it," in the 60s with Easy Rider, "Greed, for lack of a better word, is good," in the 80s with Wall Street, and today "I'm CEO, bitch" in David Fincher's latest masterpiece, The Social Network."
"The Social Network" opens October 1 and will also be the opening night film at this year's New York Film Festival, where we're planning on reviewing it ourselves.