Natalie Portman Offered "Gravity," Solo Survival Turns So Hip Right Now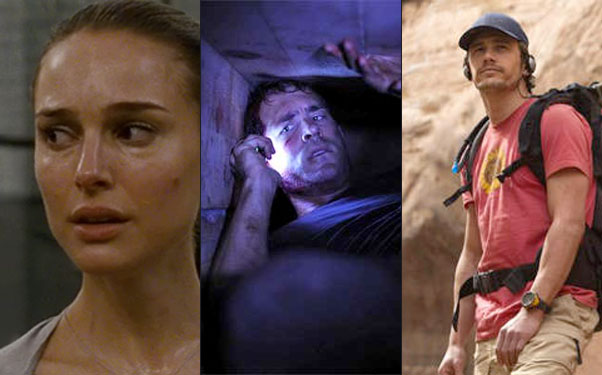 Posted by Alison Willmore on
Movies outlets were abuzz this morning with the new that Natalie Portman, coming off a wave of acclaim and awards talk for her performance in "Black Swan," could be starring in the coveted lead role recently left vacant by Angelina Jolie in Alfonso Cuarón's latest, space thriller "Gravity." Notes the Hollywood Reporter's Jay A. Fernandez:
The $80 million 3D survival story, which Alfonso Cuaron will direct, centers on a woman stranded on a space station after satellite debris slams into it and wipes out the rest of the crew. Robert Downey Jr. already has committed to a supporting role, but much of the picture is devoted to the female character, who must survive a solitary ordeal much in the way Tom Hanks did in "Cast Away" or James Franco does in "127 Hours," another Telluride sneak screening.
Does anyone smell a trend piece? With this, the aforementioned Danny Boyle film (which reportedly sent audiences into palpitations at Telluride) and Ryan Reynolds standing alone in "Buried" (you could even stretch and throw in last year's impressive (semi) solo turn by Sam Rockwell in "Moon") I feel obliged to pronounce the one-man (or woman) show totally hot right now.
Assuming Portman accepts the role (given the excellence of Cuarón's last feature, "Children of Men," it's hard to imagine she wouldn't), the film's slated for a 2012 release.