"Medal of Honor" To Be Pulled from U.S. Military Bases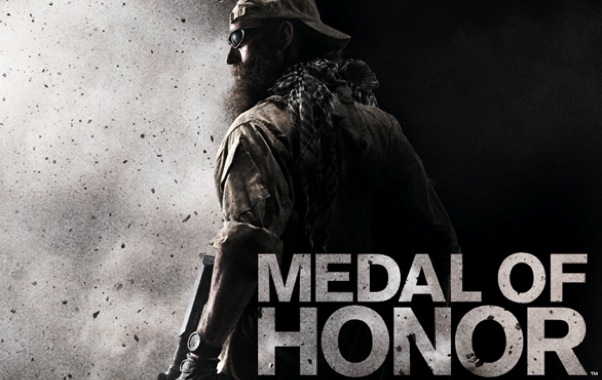 Posted by Evan Narcisse on
The controversy surrounding one of the biggest games coming out this fall will see it removed from all stores located on Army and Air Force bases. "Medal of Honor" revives EA's wartime first-person shooter series, moving the focus from World War II to the present-day for the first time. The new game's set in Afghanistan, during the military actions there shortly after 9/11. The flashpoint in the new "MOH" comes from the competitive multiplayer modes where players will control Taliban fighters.
While it's been a staple of shooter games to have their respective bad guys be playable in faction-based combat, nothing's rubbed up against contemporary political sore spots in quite the way that "MOH" does. The Taliban have proven to be a difficult enemy to engage, both ideologically and strategically and the war in Afghanistan is still a conflict that's being fought, exacting a grim toll from the coalition forces. British Secretary of State for Defence Liam Fox called the game "tasteless," alleging that players would be killing British soldiers. And, more recently, the controversy around its inclusion of playable Taliban forces had made "Medal of Honor" contraband on the military-run PX stores. These stores serve only military personnel, retired servicemen or the immediate family of both. In addition to the PX ban, the branches of the GameStop retail chain located on military bases will also refrain from selling "Medal of Honor." From Kotaku:
"Out of respect to those we serve, we will not be stocking this game," the Army & Air Force Exchange Service's Commander Maj. Gen. Bruce Casella, told Kotaku. "We regret any inconvenience this may cause authorized shoppers, but are optimistic that they will understand the sensitivity to the life and death scenarios this product presents as entertainment. As a military command with a retail mission, we serve a very unique customer base that has, or possibly will, witness combat in real life."
EA's response to the controversy has been varied. In comments to PSM3 Magazine, Patrick Liu from the EA DICE development studio has said the following:
"I think it is a fair point… We do stir up some feelings, although it's not about the war, it's about the soldiers… We can't get away from what the setting is and who the factions are, but in the end, it's a game, so we're not pushing or provoking too hard."
EA Games president Frank Gibeau offered a different reaction to Develop Magazine:
"At EA we passionately believe games are an artform, and I don't know why films and books set in Afghanistan don't get flack, yet [games] do. Whether it's "Red Badge Of Courage" or "The Hurt Locker," the media of its time can be a platform for the people who wish to tell their stories. Games are becoming that platform."
Granted they're two separate individuals in a giant corporation, but it's hard to make Gibeau and Liu's quotes line up. Liu's answer is essentially the "It's just a game" argument, which is never good when discussion about video games happens. That diminishing retort automatically places the medium on a lower rung than movies, books or music. Gibeau's "games as artform" thesis has stronger legs, but the potential problem there is whether "Medal of Honor" will actually be any good. The ultimate arbiter of its quality, of course, will be the players who dive into the game. "Medal of Honor" comes out on October 12th.