Martin Scorsese Inspired Springsteen's 1978 Rock Classic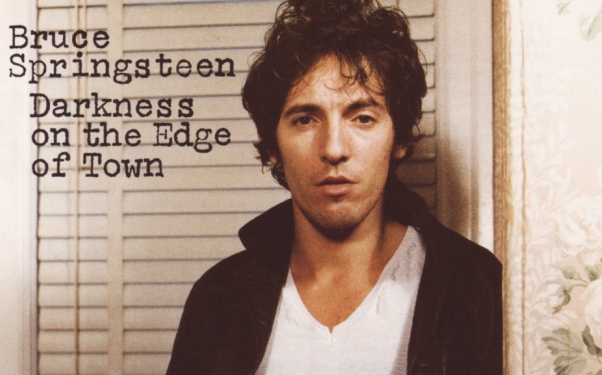 Posted by Brandon Kim on
Bruce Springsteen was at the Toronto International Film Festival for the premiere of "The Promise: The Making of Darkness on the Edge of Town," which chronicles the long writing and recording sessions with the E Street Band that lead up to the 1978 release of "Darkness on the Edge of Town," Springsteen's 4th album.
Edward Norton was there at at TIFF too and interviewed The Boss for the occasion. THR reports that the two showed up "dressed identically, with black jeans and black shirts with the sleeves rolled up."
Though "Darkness" didn't produce any hit singles after the hugely successful "Born to Run," it is considered a seminal work that marked a change for the young Springsteen. He told Norton it was an "angry record" honoring the struggles of his and was also greatly influenced by Martin Scorsese's masterpieces, "Mean Streets" and "Taxi Driver."
On previous albums, like "Born to Run," Springsteen wrote nine songs and the best eight made the album. For "Darkness" he wrote a colossal 70 songs, then sculpted the album down to ten songs from there.
"I took the 10 toughest songs I had," Springsteen told Norton. "The way we did it was so hard we often thought we were doing it wrong. But I look back and I think we weren't doing it wrong, we were just doing it the only way we knew how."
Springsteen has long been associated with the heartland and for being the voice of the working man. "There was something in that hardness of it, that young naked desire," he added. We wanted to be important and we came from a little town and we wanted people to hear our voices." [THR]
Watch this teaser for "The Promise: The Making of Darkness on the Edge of Town," whether you're a fan of Springsteen or not, these early jam sessions are a good time.