John Lennon: "Gimme Some Truth"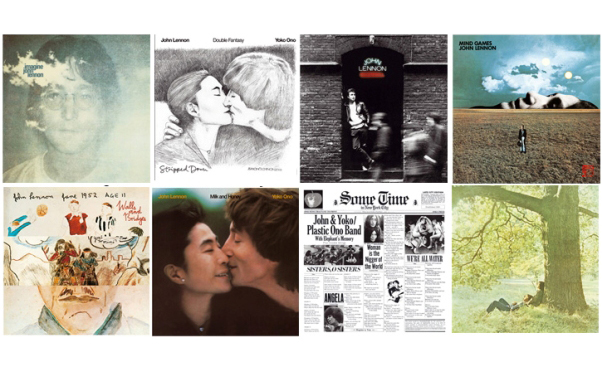 Posted by Brandon Kim on
This year, for John Lennon's 70th birthday, all eight of his solo studio albums are being remastered and re-released. Along with those classics like "Double Fantasy," "Imagine" and "John Lennon/Plastic Ono Band," are the newly made "Power To The People: The Hits" (in two editions) and a 4CD set of themed discs titled "Gimme Some Truth."
"Double Fantasy" will be newly remixed in a 'Stripped Down' version, produced by Yoko Ono and Jack Douglas, Lennon's original co-producers. The new stripped down version of the album comes paired with Lennon's original mix, remastered.
Suck on it Chapman, you didn't really kill Lennon, you killed yourself, you chinless tosser. Lennon's murderer was just denied parole for the 6th time in a row, just yesterday. One letter was written on his behalf (yes there is another sociopath among us) against 75 written to condemn him. And while he wallows in psychotic obscurity behind bars, we still have Lennon's music out here.
This full catalog re-release, being overseen by Ono, also includes includes 13 previously unreleased home recordings. For now those only appear to be available with the full collection, the deluxe "John Lennon Signature Box" with all 11 CD's. That also includes essays written for the occasion by Ono, and Sean and Julian Lennon. It's out October 5th.
Dig the full episode of "John Lennon, Behind the Music," to take you back…