IndieCade Reveals Diverse Slate of Award Finalists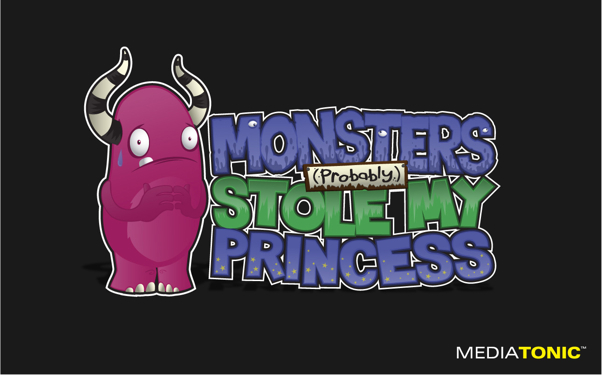 Posted by Evan Narcisse on
The festival that celebrates the efforts of indie game designers might just be giving folks a peek at next year's hand-crafted darlings. IndieCade's just revealed the 32 titles that will be competing in the dozen award categories. Unlike other award shows, each title will be eligible for any award category. The list is an impressive one–and long, too–full of titles with varied intentions and presentations. To me, the highlights-from the official release-are:
Auditorium (Cipher Prime, USA): Auditorium is an audio puzzle game where you convert light into sound, creating an explosion of orchestral music. Its addictively simple mechanic consists of manipulating icons to deflect light into a target on each level to generate bursts of music. The game has a flexible design, allowing for a range of solutions to each puzzle. Available for PC and Mac, and now iPhone, Auditorium was created by Philadelphia-based Cipher Prime. http://www.playauditorium.com/

Faraway (Steph Thirion, USA): Created by Steph Thirion for the Gamma IV showcase, Faraway is a one-button game where you swing your way through space, finding and connecting star clusters to create the most complex constellations you can. Faraway's simple but lovely and iconic visual design lets the tightly designed interactions and gameplay take forefront. Steph Thirion is the creator of Eliss, winner of the Auteur Award at IndieCade 2009. http://trsp.net

LIMBO (Playdead, Denmark): Limbo is a hauntingly beautiful black and white "horror" platform puzzler, released to widespread acclaim this summer on the Xbox Live Arcade. The game is set among the rooftops of a mesmerizing macabre world that draws you into its dark narrative. The narrative, the story of a young boy trying to find his lost sister, is reinforced by a tightly designed film noir style that also expands the interesting, well implemented 2D platforming puzzle challenges. Created by Denmark's Playdead, Limbo is a stunning example of the quality and experience that can be created out of careful attention to detail and delicate integration of the many different elements that make up a game. www.limbogame.org

Recurse (Matt Parker, USA): An installation commissioned by the NYU Game Center for its "No Quarter" art game exhibition, Recurse has a simple, embodied mechanic: a video camera transforms the player's body into a giant cursor. Crystals grow where the body intersects with objects on the screen. Players must grow Crystals in green zones while avoiding growing them in red zones. The zones shift intermittently to create new challenges. A digital game about movement in physical space, the Recurse's distorted "funhouse mirror" encourages players to forget themselves as they twist and stretch their bodies in order to get a high score and effect the game's abstract world. Created by New York-based artist/developer Matt Parker. http://www.madparker.com/recurse/
Despite having finished it shortly after my recommendation, my love for "Limbo" still runs deep. Meanwhile, "Recurse" sounds like a great fusion of movement-based input and technology that comments on modern man's relationship with computer interfaces.
I played "Auditorium" when it was a web-based game and have thrilled to the way its transition to iPhone makes this beautiful game even more intuitive. Steph Thirion made "Eliss," one of the best iDevice games ever, so I'm super-excited to see what his next game will be like.
To think that these are only the cream of the crop of the playable that will be on display IndieCade is pretty cool. For more info on the event and the awards, visit indiecade.com.