"Inception's" Joseph Gordon-Levitt Sings Lady Gaga, Aretha Franklin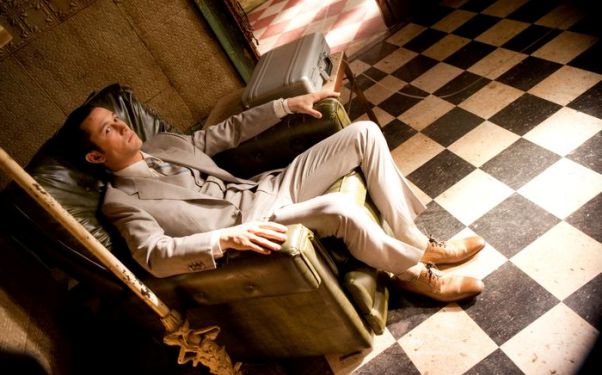 Posted by Brandon Kim on
Joseph Gordon-Levitt's stock rose quite a bit with his suave role in the mind blower, "Inception," this summer. Before that he was just some kid with a hyphenated name to me, who played young Norman in "A River Runs Through It" 18 years ago. I guess he's been nurturing a music career since then, the dude can sing and play guitar — sort of.
He showed up at Piano's in Manhattan last week, an obligatory stop for any new/small act passing through town, and belted out some Lady Gaga. I don't approve of the choice, the grating house hit "Bad Romance," but his rendition is somewhat charming. And he certainly improves the wretched, dare I call it, song. I enjoy him singing Aretha Franklin a good deal more.
When he's not screwing off, Gordon-Levitt is shooting an action flick called "Premium Rush" in Manhattan with Aasif Mandvi and Michael Shannon.
Check him out, all smiles and good hooks, defending Gaga's songwriting and the Alfred Hitchcock references she's dropped in the lyrics: