In "The Grid" for September 9th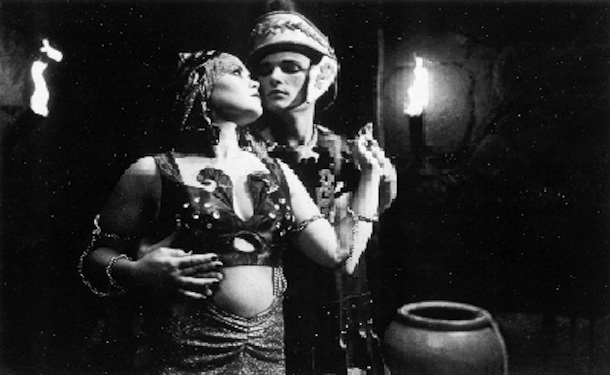 Posted by Matt Singer on
"The Grid" is IFC's new series about what's next in movies, gadgets, viral videos, games, and more. Each Thursday, IFC News dives into our archives to bring you more on this week's cool stuff. Here's what going on this week in "The Grid":
–Alonso Duralde told you about "I'm Not There," the new (maybe) documentary about actor Joaquin Phoenix, and other films that blur the line between reality and fantasy. Back in 2008, The IFC News Podcast 'rapped' up Phoenix's career in a retrospective podcast, and this week Matt Singer examined some theories about the nature of the film. We've also got a podcast all about movies that play at the blurry line between fiction and non-fiction like Andy Kaufman's "I'm From Hollywood." We called 'em "docsploitation."
–Kathryn Lyn talked to one of the creators of "Fallout: New Vegas." You can read more on the game's voice cast in our article by Evan Narcisse. And if you like those Retro Power-Up Product Posters from IGN, you might also want to check out Evan's feature about and interview with Junkboy, creator of old school cool "demakes."
–Whitney Pastorek highlighted new albums by Of Montreal and Weezer. For more Weezer-y fun, check out Jim Shearer's Weezer Album Cover Memory Test.
"The Grid" airs every Thursday at 7:45 PM eastern. For more from "The Grid" go to IFC.com/TheGrid.