In "The Grid" for September 30th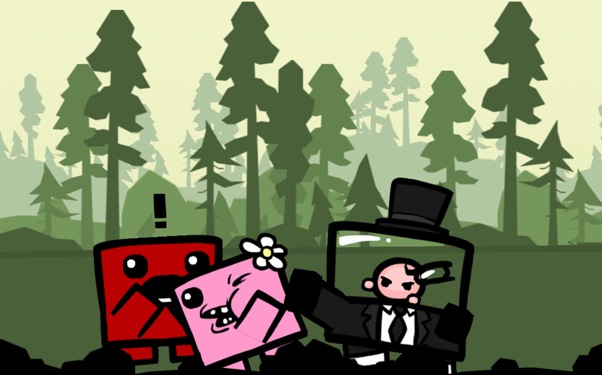 Posted by Matt Singer on
"The Grid" is IFC's new series about what's next in movies, gadgets, viral videos, games, and more. Each Thursday, IFC News dives into our archives to bring you more on this week's cool stuff. Here's what going on this week in "The Grid":
–Alonso Duralde anticipated the American remake of "Let the Right One In," "Let Me In." Matt Singer has our review of the film, and also spoke with the film's Oscar-winning composer, Michael Giacchino, on the red carpet at the opening night of Fantastic Fest. Alonso also mentioned director David Gordon Green's upcoming remake of Dario Argento's "Suspiria" and when Aaron Hillis spoke with Green back in 2008, he asked him about the project. ("It's very much in the spirit and vein of what Argento set out to do with the original movie," Green told him). By random coincidence, Green's shooting a movie right down the block from my apartment today; maybe I'll go stalk the set and see if I can't score more details.
–Kat Lyn picked some highlights from this year's PAX video game expo. One of her picks was "Super Meat Boy," and our own Evan Narcisse has more on the game's highly-anticipated arrival on XBox Live. Super Meat Boy was also one of the highlights at Fantastic Fest's Fantastic Arcade. Back in July, Evan spoke with the arcade's organizers, Mike Plante and Tim League. Super.
–Jesse Thorn talked about the relase of the ChipTunes documentary, "Reformat the Planet." Matt Singer and the IFC News team interviewed the creators of the film at SXSW 2008. That same video also features an interview with and performance by one of the film's subject Glomag.
"The Grid" airs every Thursday at 7:45 PM eastern. For more from "The Grid" go to IFC.com/The-Grid.