In "The Grid" for September 23rd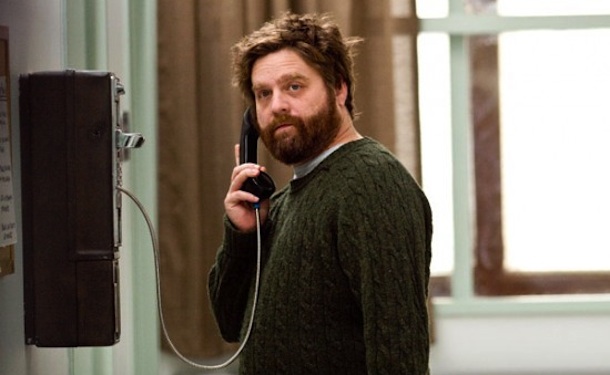 Posted by Matt Singer on
"The Grid" is IFC's new series about what's next in movies, gadgets, viral videos, games, and more. Each Thursday, IFC News dives into our archives to bring you more on this week's cool stuff. Here's what going on this week in "The Grid":
–Whitney Pastorek told you about 21 years of Matador Records. At South by Southwest 2010, Michael Hoinski reported on Matador's unusual marketing techniques (they involved alcohol and school buses but not, thankfully, drinking and driving). Plus Brandon Kim just posted about Matador stalwarts Pavement's recent appearance on "The Colbert Report." We cannot vouch for the truthiness of Brandon's article.
–Curtis Gwinn interviewed Rich Blomquist and Kristen Schaal about their new book "The Sexy Book of Sexy Sex." If the interview wasn't quite sexy enough for you, may we humbly recommend our own sexy list of sexy sex, The 50 Greatest Sex Scenes in Cinema.
–Alonso Duralde previewed the upcoming film "It's Kind of a Funny Story" and talked about comedy actors (like "Funny Story" star Zach Galifianakis) trying dramatic roles (like "Funny Story" star Zach Galifianakis). In March of 2007, Matt Singer, Alison Willmore, R. Emmet Sweeney, and Michelle Orange put together their own list of such performances, in a piece they called "This Is What It Sounds Like When Comedians Cry." Plus, watch for video interviews with Galifianakis and "Funny Story" directors Ryan Fleck and Anna Boden on IFC.com the week of October 8.
–Kat Lyn picked a couple of comic books to keep your eyes peeled for this fall, including "Strange Tales 2" which features some of the coolest indie comix artists on the planet writing offbeat stories starring the characters of Marvel Comics. One of those artists is Dash Shaw, a phenomenally talented writer and illustrator who also created a webseries for IFC.com, "The Unclothed Man in the 35th Century". Watch it, clothed or unclothed (if you're watching it in public, do me a favor: go with clothed).
"The Grid" airs every Thursday at 7:45 PM eastern. For more from "The Grid" go to IFC.com/The-Grid.