In "The Grid" for September 16th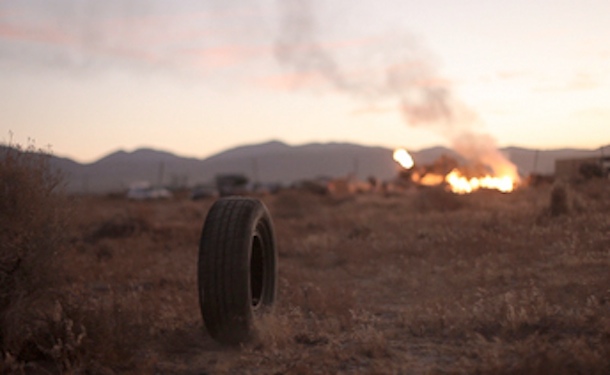 Posted by Matt Singer on
"The Grid" is IFC's new series about what's next in movies, gadgets, viral videos, games, and more. Each Thursday, IFC News dives into our archives to bring you more on this week's cool stuff. Here's what going on this week in "The Grid":
–Kathryn Lyn told you about the new "Halo" game, "Halo: Reach." If you've taken a break from playing "Halo" to read about "Halo," take a look at Evan Narcisse's "Five Things You Need to Know About 'Halo: Reach'" (most importantly: Evan says it's the best game in the series so far). Evan also recently covered a super cool "Halo" demake for those of you who miss the terrible graphics and sound charm of classic games.
–Alex Berg previewed some highlights at this year's Fantastic Fest, Austin, Texas' coolest and most fantastic film festival. It's basically one giant movie party that runs from September 23 through 30. If you want to read more about Fantastic Fest, we've got a whole page of preview coverage, plus clips from last year's best stuff, like Matt Singer's conversation with "Avatar" producer Jon Landau and "Rambo 101," where a bunch of filmmakers, critics, and fans learned how to fire all sorts of absurdly dangerous machine guns. Don't worry: no geeks were harmed in the making of this video.
–Whitney Pastorek highlighted new albums by Mavis Staples and Justin Townes Earle. Mr. Earle was a guest at the IFC Crossroads House at South by Southwest 2010, and we've got an exclusive video of his interview and performance.
–Jesse Thorn discovered viral videos by College Humor and Derrick Comedy. If you dig their stuff, then Stephen Saito's article about Derrick Comedy's film "Mystery Team" and cult comedies' trouble reaching theatrical audiences is a must-read.
"The Grid" airs every Thursday at 7:45 PM eastern. For more from "The Grid" go to IFC.com/The-Grid.