Five Developers Who Should Make the "Inception" Video Game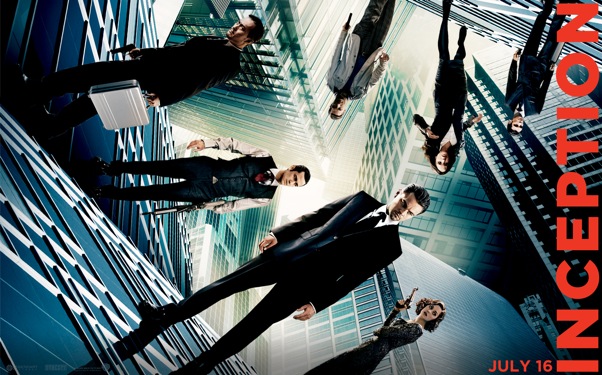 Posted by Evan Narcisse on
According to a recent report in Variety , Christopher Nolan let slip that his hit film "Inception" could be coming into the video game medium:
"We are looking at doing is developing a videogame based on the world of the film, which has all kinds of ideas that you can't fit into a feature film…That's something we've been talking about and are looking at doing long term, in a couple of years."
With this news, it's easy to assume that Warner Bros. Interactive Entertainment will take the lead on executing the property's transition to video games. After all, Warners bought the remnants of Midway Games, when the company responsible for the "Mortal Kombat" franchise filed for bankruptcy last year. WB also acquired a majority stake in Rocksteady Studios, the British devs who turned out 2009's amazing "Batman: Arkham Asylum."
But, let's fantasize here that one of the WBIE studios won't be the ones on "Inception" game-making duty. I talked a bit about how it felt like Nolan embedded video game logic into "Inception." Which development house would be the right fit for making that logic playable? A few possibilities, in no particular order:
1. BioWare

Mass Effect 2 Full Cinematic Trailer – Watch more Game Trailers
Over the last decade, the makers of "Mass Effect" have catapulted to a perch amongst the best dev houses in gaming. BioWare nails what so many other developers struggle with: weaving narrative branches and character development in a richly imagined universe. It doesn't hurt that the Edmonton dev house has worked on licensed-property games before, having partnered with LucasArts for the "Knights of the Old Republic" games and the upcoming "Star Wars: The Old Republic" MMO, all set thousands of years before Anakin and Luke Skywalker's stories. "Inception" riffs on the classic heist film structure and the first half of "Mass Effect 2" had the same assemble-the-team mandate as heist films require. But, structural similarities aside, what the "Mass Effect" games show is that BioWare knows hoe to make characters feel differentiated and like they have history, both with each other and with the gameworld.
2. Irrational Games

The commonality that 2007's "Bioshock" and the in-development "BioShock Infinite" share is that they're set in captivating yet dangerous environments. The titles that come from Boston-based Irrational Games boast some of the best art direction in the entire medium. But, all that pretty isn't just there for eye candy. Irrational's always made environmental design reinforce the thematic elements of their games. (Just look at my reading of the "BioShock Infinite" gameplay trailer if you don't believe me.) And, in a fictional universe where the action takes place in the worlds inside individual minds, I'd love to see how the art team and game designers at Irrational Games would envision an "Inception" video game.
3. Q? Entertainment

Ken Watanabe's slick exec Saito provided much of the super-cool vibe in "Inception" so let's give some love to the Japanese, eh? Q Entertainment specializes in games that knit the aural and visual aspects of games to the point where founder and lead designer Tetsuya Mizuguchi's creations look and feel dreamlike. His masterpiece "REZ" won hearts and minds by creating a constantly morphing cyberscape that throbbed in time with both the controller's vibration and the thumping techno soundtrack. There are intriguing possibilities in using such synaesthetic game design as a metaphor for the dreamstate and it'd be interesting to see what Mizuguchi's Q team could do in crafting a more realistic, narrative experience instead of a sensory one.
4. Remedy Entertainment

The thing I liked most about "Alan Wake" was its dread mood, generated by the sense of sanity at risk. Wake wasn't fighting to save the world; rather, it was the adult life he'd built for himself that he was trying to salvage by fighting the Dark Presence. That's similar to Cobb's motivation in "Inception." Remedy's already crafted haunting dream sequences in their over-the-top "Max Payne"noir shooters, so getting the trippy feel of the imagination is something that they could do easily. Also, both "Alan Wake" and "Inception" comment on the seductive power of imagination and how it can harm as well as hurt, so Remedy could be a natural fit for extending Nolan's vision.
5. Ubisoft Montreal

The plot gimmick in the "Assassins' Creed" is that one young man finds he's descended from a long like of stealth killers and must descend through his genetic memory to learn their lethal skills. Like some of the other games I've listed, it bears more than a little similarity to the mechanics of "Inception." (Or is that the other way around?) But the one thing in the "Assassins" games that made me think that Ubi Montreal–who've also made al the modern "Prince of Persia" games would be up for the job. When you bounce around the ancestral timeline, the levels build themselves around you. The dev team has already created a visual language for descent into the unconscious, complete with geometrically shifting environments. Also, they excel at creating densely populated environments, one where your actions create ripple effects. Those two signature skills would be the main reasons Ubisoft Montreal would be well-suited to crafting levels where player interaction changes the landscape.