Film Based on "Tekken" Games Finally Coming to the U.S.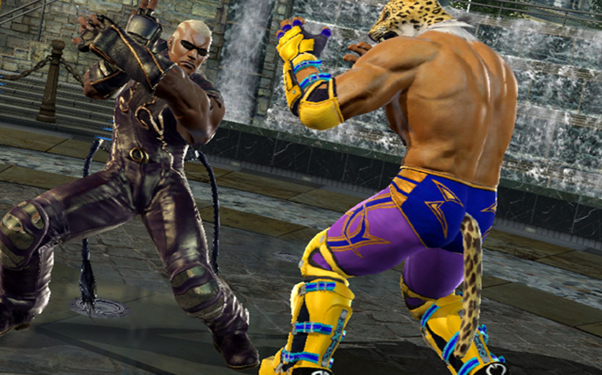 Posted by Evan Narcisse on
The "Tekken" games have been coming out for more than 15 years, and the series stands as one of the most popular fighting game franchises ever. They're full of the kind of quintessentially Japanese quirks and cultural references that people think about when they imagine that country's pop culture: Pandas that do kung-fu with glow bracelets on, cyborg ninjas who do a hara-kiri move to stab themselves and the enemies behind them, a brooding young heir to a powerful corporation who also can turn into a demon. That kind of stuff.
There've been animated versions of the "Tekken" saga made in Japan and a Western live-action version has been in the works for nearly a decade. After lots of personnel changes, production wrapped more than a year ago but the film was still angling for a distributor. Anchor Bay–who released last years' "The Slammin' Salmon"–recently announced that they'd picked up the US distro rights.
From the trailer, it looks like the movies losing some of the more outré fantastical elements and going for a hardcore MMA feel. That would actually make a perfect fit for the fiction of the games–where family feuds and personal vendettas play out over a series of martial arts tournaments. I can't say that my hopes are high for the celluloid version of Namco's fighting series. The cast is a motley crew of relative unknowns, with the most familiar names being Luke Goss ("Hellboy II"), Kelly Overton ("NCIS") and Jon Foo ("Batman Begins"). But the actors don't matter much here. Any film like this rises or falls on the strength of its action sequences and Tekken actually looks promising in that regard. There'll be some real martial artists in the mix– Roger Huerta, Cung Le & Lateef Crowder, to be exact–and the stunt talent and fight choreography talent has worked on "District B13" and "The Transporter".
No firm release date's been set yet but we can expect to see the hand-to-hand drama of Jin Kazama, Kazuya Mishima and the other popular Tekken characters on the silver screen sometime in 2011.