Exclusive Video Premiere: Revolver's "Leave Me Alone"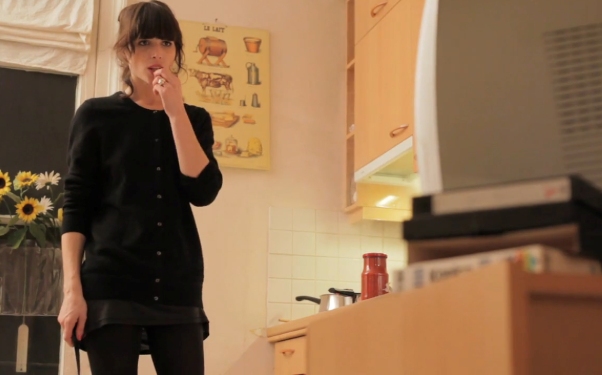 Posted by Brandon Kim on
France's excellent chamber pop trio Revolver just released their debut record "Music for a While" stateside on Astralwerks. The classically trained Ambroise Willaume (vocals, guitar, piano), Christophe Musset (vocals, guitar) and Jérémie Arcache (vocals, cello) were found on myspace by Delabel/EMI and quickly signed.
The band draws from the likes of Simon & Garfunkel, Beach Boys, and quite obviously, The Beatles. But they'll also name drop 17th century Baroque composer Henry Purcell and 16th century singer and lutist, John Dowland, known for his cheery ballads like "I saw my Lady weepe" and "Flow my tears" (he also influenced the great Philip K. Dick).
Canadian directors Maris Mezulis and Matt Eastman shot this cutesy-but-good video for the charmer, "Leave Me Alone," featuring lots of tousled hair cool, and over load of gorgeous French girls. Dudes in France get to and from the studio via Medieval subterranean tunnels, it's no big deal.
Also check out Revolver's video for the old timey bop, "Get Around Town."