Exclusive: "Infinite Arms," A Short by Director Mark Pellington for Band of Horses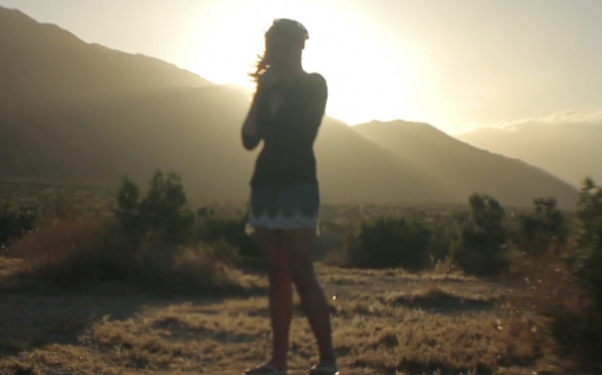 Posted by Brandon Kim on
Mark Pellington ("Henry Poole Is Here," "Arlington Road") is probably still best known for his music videos from the 90's like U2's "One" (you know that Buffalo) or
Pearl Jam's "Jeremy" (you know that deranged kid). More recently he shot Band of Horses' "Laredo" and while doing so crafted this companion piece short with cinematographer Matt Roe.
"Thematically, I was interested in exploring desire and forgiveness, memory and home, decay and grief. I live for this stuff and needed to get out of LA and connect with reality," the director explained. "The band's music is twangy and aching so the desert felt right. I needed to see and talk to people, humanity."
Pellington lost his wife a few years ago and has been tackling larger themes, something you can expect as well from his upcoming feature, "I Melt With You" staring Rob Lowe, Thomas Jane, Jeremy Piven and porn star-turned movie star, Sasha Grey.
"The opening prologue is a quote from the Roman emperor NERO…or so the older man told me," Pellington said of "Infinite Arms" stark, yet hopeful, opening words. The people are all locals from the area where they had been simultaneously shooting "Laredo." Pellington got them to open up about "love, in whatever form… pain, forgiveness, survival," there in the desert.