Apparition Fades Out While Drafthouse Films Gets In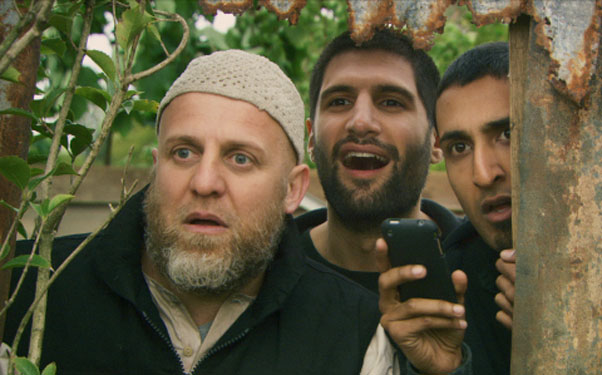 Posted by Alison Willmore on
Having coalesced only last year, distribution company Apparition (who put "Bright Star" and "The Runaways" in theaters) seems to be dissipating into the harsh light of the tough economy (sorry, but with a name like that, you're inviting such awful metaphors). They're down to only a handful of staff, and today it was announced that Fox Searchlight will be taking over the prize film still on their slate, Terrence Malick's "Tree of Life," for a 2011 release.
Just as traditional indie distributors feel and sometimes are crushed by pressure from a shifting industry, nontraditional ones are getting in the game. In April, the Tribeca Film Festival launched Tribeca Films, combining VOD releases of acquisitions with sporadic theatrical screenings. In August, the New York Times reported on music labels taking on indie films, calling out cinematic releases by Jagjaguwar and Drag City.
And now Austin-based theater-with-food-and-booze chain the Alamo Drafthouse (a great favorite of ours) is becoming a distributor, launching Drafthouse Films with a high profile acquisition — Chris Morris' suicide bomber comedy "Four Lions," a controversial buzz film that premiered at Sundance earlier this year. Drafthouse Films will be releasing "Four Lions" in New York, L.A. and Austin this fall. Talking to Cinematical, Alamo founder Tim League said:
We're not going to be one of those players that goes out and bids against Warner Bros and Fox Searchlight the opening weekend of Toronto. We're always looking for new films just for the Alamo Drafthouse and the Austin market, so when the Drafthouse theaters expand there's opportunity there for a wider sense of distribution. It's building this infrastructure and assembling this team that will allow us to a release a film.
Obviously, being in distribution is a risky business. These recent announcements seem to imply that you need not just existing infrastructure and film industry connections before you start releasing movies but a diversified model that doesn't rely solely on box office returns. It's an exciting time.