"Child of Eden" Launches User-Generated Happiness Contest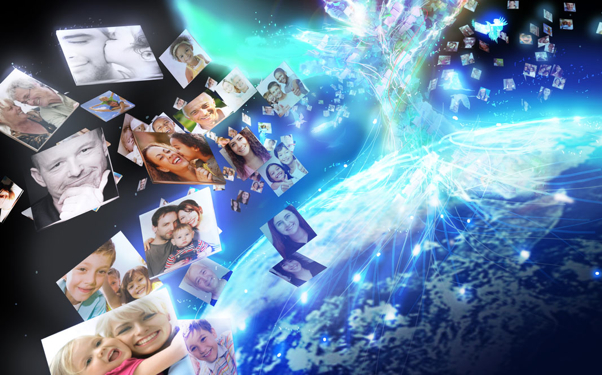 Posted by Evan Narcisse on
When synchronized graphics and thumping techno lit up and rattled the dark stage of the Orpheum Theatre during E3, I immediately knew what had to be happening. Tetsuya Mizuguchi had a new game coming. And, indeed, the man dancing and gesticulating at the Xbox Kinect camera was Mizuguchi himself. It's ballsy to demo a still-in-development game and ballsier still to do it on hardware that demands a paradigm shift in how you think about controlling a video game. But when that game has you dancing and pointing and essentially doing jazz hands in front of thousands of people? Man. But, people applauded when Mizuguchi's stage time ended.
Part of that clapping came from watching an amazingly trippy play experience. You have to admit that the demo almost looks like he's doing magic to the screen. But the enthusiastic response also owes to the fact that probably no one ever thought a sequel to "Rez" would happen. While it often gets name-checked as a truly artistic work of game creation, the game wasn't a financial success. The fact that the game's legacy and its creator have become acclaimed since 2002 speaks to a serious shift about how games are perceived. Things have changed in other ways, too, since the Japanese game designer unleashed "Rez" on the Dreamcast and, later, the PS2. "Rez" didn't shy away from the fact that it was a shooter. Its plot had players hacking into a far-future computer network to face Eden, the newly self-aware AI who'd shut the network down. Nowadays, "Child of Eden" calls its energy projections 'purification' and tasks players to cleanse Eden of a negativity virus. Mizuguchi wants to avoid the language of violence with "Child of Eden" and, though it sounds a bit Age of Aquarius, the sentiment fits.
Of course, some things haven't changed. Since "Child of Eden" a spiritual sequel to "Rez," it follows that the sound effects and targeting system also look similar. The game's plot references its predecessor by putting players in P Mizuguchi loves dance music–to the point of starting a record label in Japan–so the soundtrack of "COE" will likely resemble the trance-heavy vibe of "Rez." "Rez" already intertwined controller vibration, sound design and art direction into a heady playable artifact and "Child of Eden" promises to up the ante by integrating movement-based input into the mix.
Finally, the big difference with "Child of Eden" is that Mizuguchi is inviting people to participate themselves in the game. The title's publisher Ubisoft just announced a contest that asks people to submit snapshots of happiness to possibly be included in the game's final level. From the official release:
Starting today, gamers are encouraged to submit their personal photos for consideration by visiting the Child of Eden website (www.childofedengame.com). Examples include smiling faces, beautiful nature shots, stunning landscape views, and other happy and positive images. The deadline for submissions is November 20, 2010. All approved photos will be featured in the final level of Child of Eden.
"The theme of Child of Eden is 'Hope and Happiness' and I want players to experience happy feelings every time they play the game," said Tetsuya Mizuguchi, Q? Entertainment studio founder and Creative Director of Child ofEden. "I need your help to convey these positive emotions, so please send us pictures that give you good vibes so we can include them in the ending of the game."
On one hand, such a move's got "marketing ploy" written all over it. Plenty of folks would buy the game just to see if their submission made it in. On the other hand, though, Mizuguchi's one of the few auteurs in the gamemaking business and he's generally so beloved as to make participation in a scheme like this a no-brainer. Whether you upload a picture or not, "Child of Eden" will be a game to anticipate when it comes out, which will presumably in 2011.