Carey Mulligan Croons on Belle & Sebastian's "Write About Love"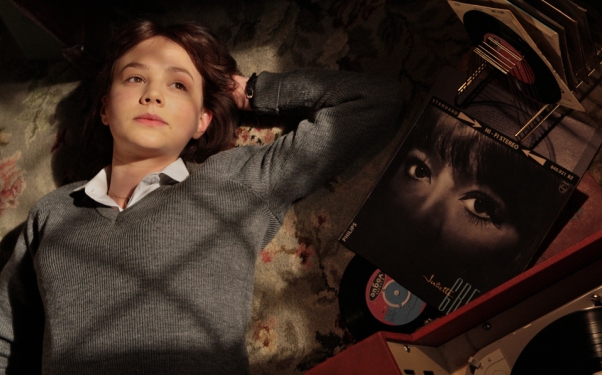 Posted by Brandon Kim on
Actress Carey Mulligan sings on this latest single from Belle & Sebastian called "Write About Love," the title track to their upcoming album. I can almost imagine her character in "An Education" throwing this tune on and singing along after her Juliette Greco LP played out.
I love British culture so I regularly wear waistcoats and read Anglophenia who served up a free download of the song. It's been a long time since I've gotten down with B & S and I can't say I've even heard their last three records. After an overly manly Spanish roommate of mine likened listening to them as listening to the sound of "chicks going shopping for broccoli on a Sunday." It was one of the weirdest reactions to a band I'd ever heard, but I'd never felt so emasculated. I've found since then, that everyone who dislikes B & S agrees with my old roommate's assessment.
See what you think, with little miss Mulligan in the mix:
Here's a video of the band done for their upcoming eighth studio album,"Write About Love." The host is out of his mind in the most subdued way, and absolutely spot on about the subtleties of lighting.