Call Toll-Free! Movie Marketers Are Standing By!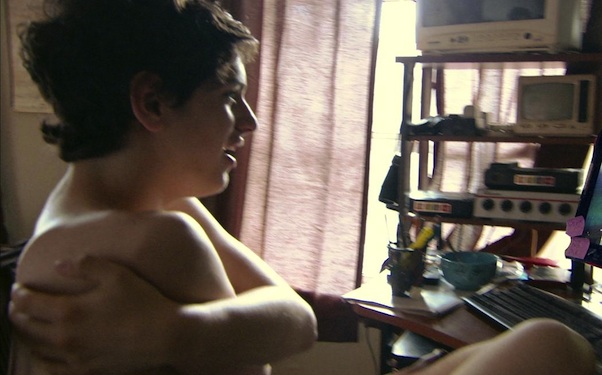 Posted by Matt Singer on
STILL A VIRGIN?
FOR HELP CALL 888-743-4335.
TOLL FREE
If you live in an area with a lot of movie billboards, you'll probably see one that looks like that this week and mentions in smaller print at the bottom that the poster is, in fact, a sneaky advertisement for "The Virginity Hit," a mockumentary about a teenager trying to lose his virginity. Calling the number gets you "The Virgin Helpline" where you're greeted by an automated message from Zack Pearlman, one of the film's stars, and a bunch of options for button presses (1 if you're a virgin, 2 if you know a virgin and so on).
Deadline reports that the billboards are causing a "nationwide controversy," though I think what they mean to say is that Columbia is hoping to manufacture a controversy which will then bring attention to a tough-to-market movie made by and featuring total unknowns. The only people I can imagine really getting upset about this are real-life Andy Stitzers who call expecting genuine help.
"The Virginity Hit"'s technique here is nothing new: using a genuine phone number to advertise a fiction is one of the oldest tricks in the movie marketing book (I suppose the fact that "The Virginity Hit" is a fiction masquerading as a documentary ads an element of meta-ness, if nothing else). In recent years, viral campaigns for films have sent curious fans on wild goose chases that included phone numbers to call for clues or information. Texting a number found on "Cloverfield"'s website sent a ringtone of the movie's monster to your phone. Ads for the slasher movie "Vacancy" included an 888 number designed to sound like the automated operator of the fictional hotel where the film was set. One elaborate promotion "The Dark Knight" involved encouraging people to go to bakeries and asking for items left for "Robin Banks." According to one description of the stunt, "Once they arrived at the location (always a bakery) they were given a box with a cake and a phone number on it. Inside the cake was a phone, a charger and a Joker playing card with instructions. The cakes were distributed on a first come first served basis. Callers got through to 'Rent A Clown' and then received a text telling them to keep the phone at all times.
Of course, phone numbers in the movies themselves are still usually of the fake 555-1234 variety. But once in a while, movies will drop real numbers in, knowing attentive viewers will call. In Paul Thomas Anderson's "Magnolia," the number provided on Frank Mackey's (Tom Cruise) informercial took you to a recorded message from Cruise in character. And all the way back in 1932, Stan Laurel included his real private phone number in the film "Helpmates."
This technique is no guarantee of good word-of-mouth, though. In a scene from 2003's "Bruce Almighty," God leaves Bruce (Jim Carrey) a page with a phone number to call. And since God in all His omnipotence wouldn't be caught dead with a phony phone number, He used a real seven digit extension. The producers made sure the number wasn't valid in the Buffalo area where the film was set, but didn't take into consideration that numbers are recycled with different area codes all around the country. Before you could say "And on the seventh day, God pranked a crapload of people," people with that number started receiving phone calls for The Lord.
The terminus for all this may be a movie that Gizmodo first reported on back in March: a German horror film titled "Last Call," which uses the gimmick in reverse. Instead of providing fans with a number to call, it asks the fans to supply the movie with their own number. Then during the screening, a computer randomly selects one audience member to call, who then gets to instruct one of the characters how to react to the danger onscreen. Presumably, their advice does not include "Turn off your phone when you're in the movie theater."
So why do movie ads resort to phone numbers? In his book "The Tipping Point," Malcolm Gladwell talks about the way that marketers use interactivity as a means of enhancing a message's "stickiness," or the degree to which an advertisement is memorable and lodges itself in the audience's brain. Essentially, when you have the target of your advertising participate in that advertising (by calling a phone number, for example) you are requiring a level of active attention that helps distinguish your ad from the hundreds or thousands of others surrounding it. Frankly, the phone number or whatever is waiting for you on the other end of line is less important than the sheer act of piquing your interest and making you go through the trouble to call it.
At this juncture, please refrain from any and all sticky puns used in conjunction with "The Virginity Hit." Thanks.