M.I.A.'s "XXXO" Video A Bit Too Sparkly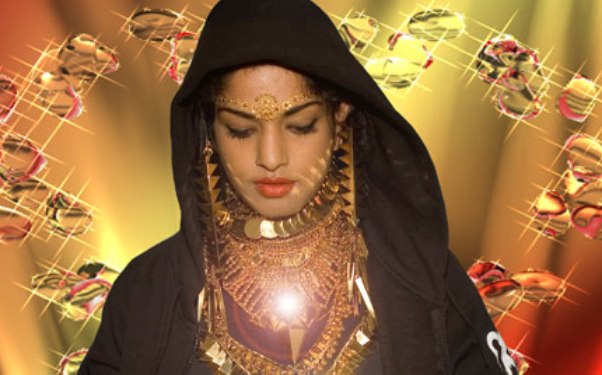 Posted by Brandon Kim on
We have to give M.I.A., who so rocked the soundtrack to "Slumdog Millionaire" and her dope hit "Paper Planes," the benefit of doubt on her new video "XXXO." On first glance, it plays like a mashup of the most annoying 13-year-old's most annoying MySpace pages ever.
However, there is something more interesting going on here too. The repeating YouTube player bit is particularly telling. You know how it is when you're surfing the Tube, one just keeps leading to another in a pointless, shallow waste of time that eventually takes you into a fetishistic spiral of celebrity worship. (Just me?)
She keeps repeating "You want me be / Somebody who I'm really not" and grammar aside, isn't that the age-old problem? And it has never more exacerbated than it is today where more and more we tend to glimpse people first in perfect glossy pictures online, on forum avatars, tagged on Facebook, or gussied up on a friend of a friend's blog. Too often misleading photos create an overall impression of someone that, let's face it, we are really not. In real life, when I wink, it's kind of awkward and I don't actually have those sparkles on my lips.
M.I.A. is nailing something about modern love here, or so I choose to believe. "Upload your photo," she sings (and then something I can't decipher), "I can be the actress you be Tarantino / (You want me) / XXXO." You with me?
All right, it's still annoying. Incidentally, this video is brought to you by Vevo, who has recently taken over the entirety of Universal Music Group's online content (which includes Interscope Records).