Trailer Tunes: Roxy Music In "Love and Other Drugs"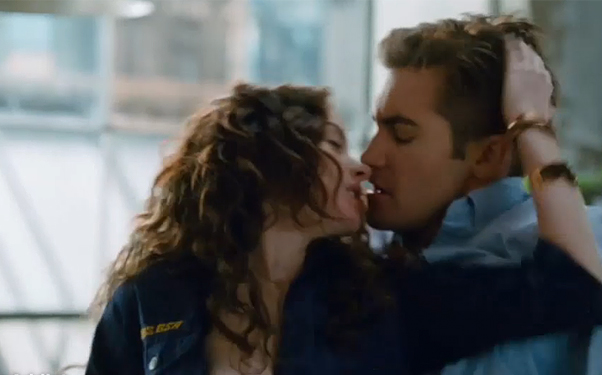 Posted by Brandon Kim on
The right music can make a trailer as much as it can break it. Recently, the choral cover of Radiohead's "Creep," in the trailer for "The Social Network" sold me on the film. Up until then I'd not taken it seriously. I'm not too fired up about director Edward Zwick's ("Defiance") romcom about a Viagra salesmen titled "Love and Other Drugs," nor am I wooed too much by the trailer.
However, dropping Roxy Music's 'Love is the Drug" at the right moment does class this act up a notch. Good move, if a bit obvious. Not as awed by the INXS weepie "Beautiful Girl" or anything that comes after. The cram as much music as possible mentality continues to plague mainstream trailers. They should have quit while they were ahead.
Feast on the video for the unbridled genius of "Love is the Drug." I wish I knew why Bryan Ferry is wearing an eye patch… some wild bubble machine incident?