"This Is a Triumph": "Portal" Gets Added to Requisite Coursework at Wabash College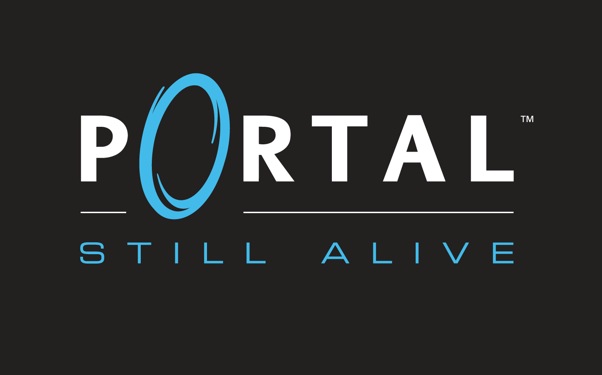 Posted by Evan Narcisse on
Higher education is all about introducing young minds to classic works of art, right? How many of us wouldn't have read or seen Plato's "Republic," Ralph Ellison's "Invisible Man" or "The Seventh Seal" by Ingmar Bergman, if not for some awesome professor who managed to keep us awake all throughout class?
Add Michael Abbott to that class of awesome professors. Abbott writes the acclaimed Brainy Gamer video game blog and is also a professor at Wabash College. Thanks to his efforts, incoming students at Wabash College will have to play "Portal," Valve's beloved first-person shooter/puzzle hybrid. "Portal" runs a player-controlled character named Chell through a series of test chambers designed to put a new teleportation gun through its paces, not caring if she lives through the process. As you make your way through Portal's beguiling physics-based puzzles, the self-aware AI-in-charge named GLaDOS lies, taunts and tempts you (with cake!) Her rant during the final showdown and its poignant, musical aftermath make Portal's ending one for the ages.
In a recent blog post, Abbott relates how the faculty there were designing a new interdisciplinary course called "Enduring Questions," and the suggestion was made to include the 2007 title along with "Hamlet," the "Tao Te Ching," Aristotle's "Politics" and other works that speak about the human condition. Here's a relevant chunk:
I pitched the idea to my colleagues on the committee (decidedly not a collection of gamers), and they agreed to try Portal and read selections from Goffman's book. After plowing through some installation issues ("What does this Steam do? Will it expose me to viruses?"), we enjoyed the first meaningful discussion about a video game I've ever had with a group of colleagues across disciplines. They got it. They made the connections, and they enjoyed the game. Most importantly, they saw how Portal could provoke thoughtful reflection and vigorous conversation on questions germane to the course.
The existential angst that runs through GLaDOS' dialogue and the odd relationship between herself and the player makes "Portal" perfect fodder for "Enduring Questions." I'd argue that, as people who grew up on video games get older, a generational shift allowing for a critical focus on the medium in academia isn't just inevitable, it's necessary, too. It's going to be harder and harder to move about in pop culture without bumping into something that references video games somehow. Here's hoping other institutions try to integrate studies of the video game medium into students' lives.