'The Sea Inside': Life and Sometimes Death is Beautiful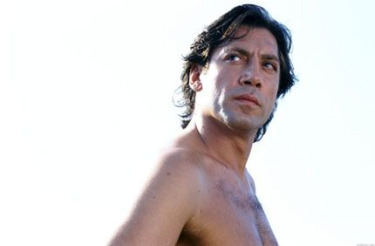 Posted by Melissa Locker on
Alejandro Amenabar's The Sea Inside (or "Mar Adentro" in Spanish) is a heart-wrenching yet unsentimental look at the life of a man who fought for decades for the right to die with dignity. The film could have easily been a very preachy biopic of a man's legal, physical, and emotional struggle, but it is instead a beautiful and stirring portrait of a man yearning to be free.
After a life of adventuring, an accident paralyzes Ramón Sampedro from the neck down. Based on the true story of Sampedro's years-long fight with the Spanish courts for a medically-assisted suicide, the story is not easy, yet still manages to be almost uplifting. But fear not, because any sentimentality is tempered with a dark-edged humor and enough bitterness to make it believable.
The heart of the film is Spanish actor Javier Bardem, who easily tosses off his heartthrob status to deliver a brilliant performance as the trapped and struggling Sampedro. Indeed it won him a well-deserved Best Actor award at the Venice Film Festival. Dignity, love, and inspiration are the themes of the day, but in Alejandro Amenabar's hands it is steers clear of cloying and ends up, simply, as liberating.
The Sea Inside airs on IFC at 11:45 a.m. ET and again Tuesday, Sept. 21 at 10:30 a.m. EDT