The Latest in Vague "Arrested Development" Movie Updates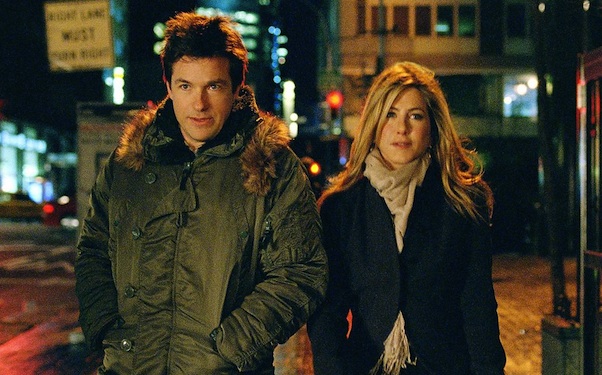 Posted by Matt Singer on
Back when I was hosting our IFC Live webchats for "Arrested Development," the one question that came up at least once every week was: "When are they going to make the 'Arrested Development' movie?" Doing IFC Live, we quickly learned to look for updates whenever the "Arrested" cast members released a new film or TV series. If an "Arrested" alumnus was doing interviews, odds were pretty good that someone would ask them about the movie. And sure enough, several former Bluths are busy junketeering this month, prompting a new round of vague, noncommital answers about the "Arrested" movie.
Promoting "Scott Pilgrim Vs. the World" at Comic-Con, Michael Cera told MTV News that he thought that it was going to happen "soon." Then, he qualified the soon with a "hopefully." Then, he qualified the qualifier by adding, "But I know so little about it."
A couple days later while promoting his new film "The Switch," Cera's fictional former father Jason Bateman talked about the possibility of adding his "Switch" co-star Jennifer Aniston to the "Arrested" ensemble for the movie. Bateman told MTV News that he already had a part in mind for her (for what it's worth — i.e. not a whole lot — Aniston says she's interested. UPDATE: Bateman has since tweeted, "Why do reporters reach so hard for a headline? I was merely thinking out loud during an interview about Aniston being in the AD movie.").
Last Monday, "Arrested Development" creator Mitch Hurwitz discussed the movie at the annual Television Critics Association press tour while talking about his new series "Running Wilde." His response: "We're writing it; we're halfway through," he said. "The reason I've been so cagey is fans have been so [eager about it]. I really want to do it." At the same presentation, "Running Wilde" star (and "Arrested" alum) Will Arnett told The Wrap that the movie was "definitely happening," and that he'd "just had a meeting about it."
David Cross was also at the TCA, talking about his new IFC series "The Increasingly Poor Decisions of Todd Margaret." (Arnett's a part of that show as well). Cross must not have gotten an invite to that meeting because he didn't even wait for a question about "Arrested Development" to say "Until I'm sitting in a theater watching the movie I won't believe it."
To summarize: the movie is definitely happening, unless it doesn't. And it's going to be made soon, unless it takes a while. And everyone's involved, unless they're busy. And Jennifer Aniston may join the cast, unless she can't work it into her schedule. Glad we could clear that up. The only thing we've really learned is that people are surprisingly interested in the "Arrested Development" movie. Where were all these people when the show was struggling to stay on the air? If half of these folks were as interested in the series as they are in the movie, they wouldn't have needed the movie because "Arrested" would never have been canceled in the first place. Besides, there are other ways to get your "Arrested Development" movie fix.