Ten Movie Trailers That Spoil Their Movie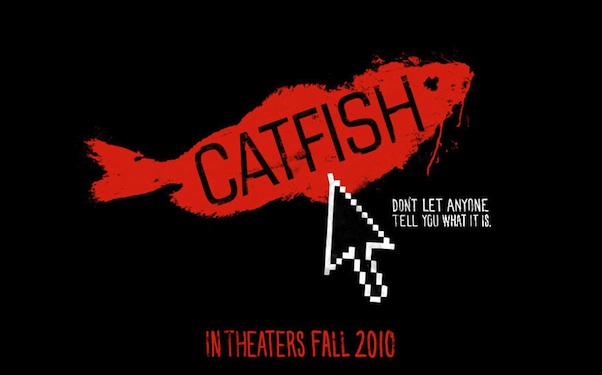 Posted by Matt Singer on
"Don't Let Anyone Tell You What It Is."
That's the tagline on the poster for the new documentary "Catfish" from directors Henry Joost and Ariel Schulman. Maybe what they meant to say was "Don't Let Anyone But Us Tell You What It Is." Because when the "Catfish" trailer debuted on the web last week, all anyone could talk about was whether or not it gave too much of the film away. That said, any description of the film at all could be considered "giving the film away," since as soon as you start mentioning a twist people can't help but start guessing at what it is.
"Catfish" certainly isn't the first trailer to spark a debate on how much or how little information movie advertising should provide. Modern coming attractions routinely spoil comedies' best jokes and thrillers' big twists. The big question is, why? If the the thrill of discovery isn't driving people to the theater, what is? We decided to look for the answers in some notable spoilery trailers. And it should go without saying, but we are going to spoil the hell out of these movies in a second. But don't blame us: the trailers did it first.
Adam Sandler Doesn't Die!
"Funny People" (2009)

Directed by Judd Apatow
It can't be easy to sell a comedy about a guy dying of cancer. Which is probably why the marketing departments at Universal and Columbia went the spoiler route with their trailers for "Funny People." Though their tactic completely spoiled the film's major plot twist — that Adam Sandler's character's experimental leukemia treatment saves his life — it also let nervous viewers know that Judd Apatow wasn't about to kill off Happy Gilmore. But in revealing so much they also killed any of the film's suspense: why pay 12 bucks to see the movie in the theater if you already know how it turns out? It's a no-win situation: nobody wants a depressing comedy, but to convince people the movie's not depressing, they had to give away the entire plot.
Robin Williams Wins The Election!
"Man of the Year" (2006)
Directed by Barry Levinson
Much like the trailer for "Funny People," the one for Barry Levinson's "Man of the Year" doesn't seem to trust that its initial set-up is enough to entice people to a movie (possibly this is due to the fact that it's at least three years past its prime sell-by date). Robin Williams plays Jon Stewart Tom Dobbs, the "biggest name in fake news," a comedian and TV show host whose telling-it-like-it-is sass earns him a fan base so adoring an audience member suggests that he run for office himself. So far, so good — the execution aside, we can all at least get behind the idea of the outsider/critic both shaking things up on the election circuit and finding himself getting unexpectedly invested in what he's doing. But then the movie shows that Williams actually wins (though not the desperately uninteresting way this happens), and suddenly we're in the look-who's-in-high-office-now territory of "Head of State" and "King Ralph." So long satire, hello wacky fish-out-of-water comedy.
Sam Worthington is a Terminator!
"Terminator Salvation" (2009)

Directed by McG
The "Terminator" franchise has often had problems with spoiler-y trailers. James Cameron structured "Terminator 2: Judgment Day" so that it wasn't clear which terminator was good and which was evil until the two came face to face. But the "T2" trailer spoiled the surprise by selling the film to audiences as an opportunity to Schwarzenegger play a heroic terminator ("Once," Don LaFontaine gravely intoned, "he was programmed to destroy the future. Now his mission is to protect it!"). 15 years later, "Terminator Salvation"'s second trailer made the exact same mistake. Once again, the film itself plays as mystery: a death row inmate (Worthington) from the present awakens in a post-apocalyptic future, with no recollection of how he got there. Too bad he didn't have internet access. One click on YouTube would have told him everything he needed to know: that Worthington is a Terminator programmed to believe he is a human. Come to think of it, what are Terminators if not robo-spoiler trolls? They come back in time and tell us how the Judgment Day War is going to turn out. C'mon guys, let us figure it out for ourselves.
Tom Hanks Gets Rescued!
"Cast Away" (2000)
Directed by Robert Zemeckis
Let's remember that this is a movie about Tom Hanks getting stuck on a deserted island. Tom Hanks, America's everyman sweetheart, yearning for home and the wife (Helen Hunt) he left behind, struggling to catch a fish and start a fire and cling to his sanity. Was anyone really worried, when Robert Zemeckis' film was being marketed for theaters, that it would end with Hanks resorting to self-cannibalism or getting smooshed by a falling coconut and perishing alone on the beach? And yet the trailer for "Cast Away" runs us through not just Hanks getting lost but Hanks getting found, with a rescuer noting that he's been gone "for four years — we had a funeral, coffin," as if to reassure audiences that not only would Hanks be ushered safely home from his splendidly shot time in survivor mode, he'd have plenty of soap operatics to indulge in when he got there. The final shot here is literally the final shot of the movie, which isn't as uncommon as you'd think in trailerland, but seems extra unnecessary given this promo should never have gone beyond the island.
Willy Goes Free!
"Free Willy" (1993)
Directed by Simon Wincer
Here is an entire movie about whether or not a boy will free a whale from captivity. So how does the trailer end? By showing the boy freeing the whale from captivity. That farshtunken whale jumping over those rocks is the the movie's money shot, and they just gave it away for free. Then again, so did the movie's poster. Which returns us to the thinking behind "Funny People": some people go to the movies not for entertainment, but for reassurance. They don't want the show up and find out the whale dies, they want to know that everything's going to work out fine. And it does; at least until the sequel.