Talking About "BioShock Infinite," Part 2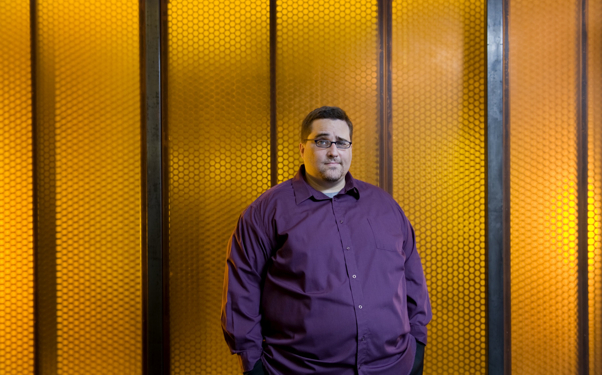 Posted by Evan Narcisse on
In the final part of my talk with Irrational Games' Tim Gerritsen, the dev studio's director of product development discusses building virtual cities, using history and the kind of player reactions the makers of "BioShock Infinite" want to elicit. (The first part of our interview is here.)
The themes in "BioShock" emerged very elliptically, almost like you glance at them and kept going, whereas in "BioShock Infinite," you're announcing straight out, here's what we're trying to getting at. Does that free you up or tie your hands more in terms of conceptualizing the game?
No, it definitely frees us up I feel because what you saw tonight is really the tiniest tip of the iceberg. There's so much more that we can't wait to show you guys and really reveal. And it was so condensed. You had 10 minutes to get all of these amazing beats. That was one of the concerns we had really. What do we show? How do we show it? We wanted to hit these beats and give you action and instant reaction to what's going on. We feel just creating that setting and establishing it to the player we set expectations to you. But it's a "BioShock" game. So nothing is as it seems.
What are the similarities between Rapture and Columbia? In terms of sheer size, how big is Columbia compared to Rapture?
That's a difficult question. Rapture is a concept, there's a mental aspect to Rapture. How big is it? I don't think we as developers really knew. It was a real city — there's places people live, places people eat, places people get entertainment, places people go to get away from it. There's things we never showed you with Rapture. Same thing with Columbia. These are true cities. They're both large. I couldn't tell you though, even as a developer who worked on these, that one is bigger than the other. If we do our jobs right, that's not something the player has to worry about. We want you to believe that this is a real city.
Are you worried about a possible chilling effect of setting this game so far back in time? Like, is this going to feel like homework? And how do you avoid that?
Absolutely, that is a concern. We had the same problem with "BioShock," really. How many people understand 1959? For us, that's our inspiration and it's about the entertainment experience. We don't want you to just boot the game up and get the screens that tell you, "In 1900, this is what the world was like," and you go through page after page, and read it, or we give you the movie. That's not what this is about. And that's not who we are as Irrational. We create the immersion.
When you're done, you feel like, "Man, I know what it was like to be in 1900" rather than "Oh, I know the actual history and data of 1900." For us, that's the difference. It's about creating the entertainment experience where it feels authentic, and it feels real, and it feels cool. But yeah, for any minute you stop and go, "Oh, I've got to go boot up Wikipedia and figure out this s—," that is not what this game is about.
It seems like there's a little bit of Jules Verne in there too or am I just imaging that?
Well, certainly all of the grand ideas of that time are themes we're exploring. There's no one thing that we're saying we're basing it on. No game we ever work on is like that. We absorb all of these different elements and inspirations and put them in this stew and mix them up and come up with our own unique take.
Was there like a recommended reading list for the team to get all on the same page?
We definitely have that sort of thing internally, but it's always changing and ever-growing. And we challenge each other. Every day, I kid you not, somebody is coming up with, "Oh, have you checked this out, I found this repository" — It could be advertisements, photographs. People have found actual films from that period, and not just entertainment films, [but] streets of the city during that time period. We are always challenging each other and immersing ourselves.
Comparing it to "Infinite" to "BioShock," you had iconic characters in the Big Daddy and the Little Sister in those first two games. Rather than ask what they are, because I know you can't answer that, do you think it will be fair to expect similarly iconic?
Absolutely, that's what we strive for. At the end of the day, there's going to be iconic aspects to this game. What are they? What you saw tonight, how does that relate? How does that affect things? When we started there were no sacred cows. We really believe that. So it was about shaking it up. It wasn't about, "Okay, here's the feature list from 'BioShock,' how do we recreate that in 'BioShock Infinite'?" To us, this is almost a new IP. Because it's almost shaking that tree and trying to come up with something completely different.
It seems like you guys are almost setting up a conceptual shift, where it's not so much, will there be a sequel as what it will be. Do you think it's fair to say that this game is kind of broadening the concept of "BioShock?"
Thinking about future games is a bit much at this point; we're stressed thinking about this one. But certainly, what is the nature of "BioShock?" It's definitely now about more just a location in a space at a time. We want to rethink the pieces that make up a "BioShock" game experience. Certainly, for us, the expression of "Infinite" in the title is that. That feeling of "Oh my God, there's so much more to this than I originally thought." So definitely, it's a much more expansive thing than the first two games.