Suicidal Jumpers at Concerts a Disturbing Trend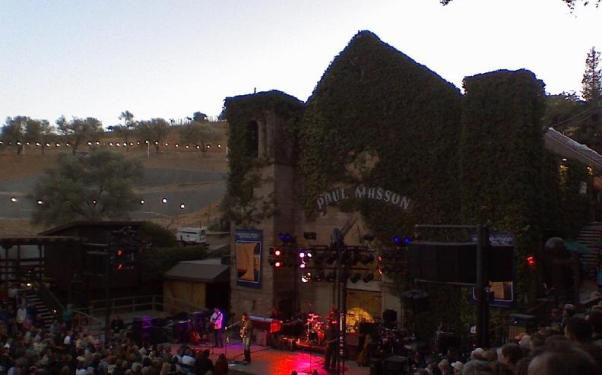 Posted by Brandon Kim on
Last week a man jumped to his death from the top of the Mountain Winery stage in Saratoga, CA and died there under the hot lights in front of a disbelieving audience. It was at a Swell Season show of all places, not that someone leaping from a third story roof would seem fitting anywhere, but don't we feel less incongruous when these kinds of things happen at a metal or hip hop show? Puns conjured by that little Neanderthal part of the brain about Swell Season's Oscar winning song, "Falling Slowly" didn't help.
The subject seemed better left alone, but news came out over the weekend that another man committed suicide by jumping to his death at a concert, across the pond in Belgium. I shudder, imagining M. Night Shyamalan reading the same news pieces — God help us if he writes a script.
The second jumper wasn't a concert goer this time, but the lead singer of London pop band Ou Est Le Swimming Pool, Charles Haddon. According to BBC News, he "leapt from a telecommunications mast behind the stage at the Pukkelpop festival" in Belgium. It happened right after he and his band performed at the festival. He was 22 years old.
I'm not normally one to call two a trend, let's hope these were just random happenings. Poor Glen Hansard and Marketa Irglova were so traumatized when the man plummeted from the precipice above them that night amid joking and laughter, that there was speculation the Swell Season tour may not continue. Apparently rumor even floated the band would break up, but Hansard put that to rest today in a twitter stating "If anyone is going to announce the end of The Swell Season it'll be us.. Forget what anyone else says.. Were not breaking up."
Don't despair, watch Swell Season's "Low Rising."
Update: NY Daily News reports Haddon may have committed suicide thinking he had paralyzed a girl in the crowd after a bit of stage diving had gone wrong. The girl was badly injured but is expected to fully recover.