Seth MacFarlane Cuts Show Tunes Album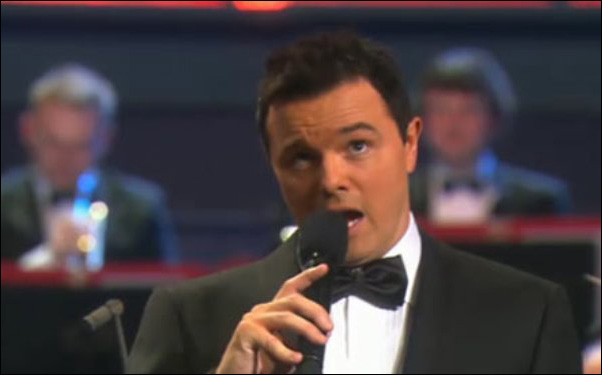 Posted by Brandon Kim on
Seth MacFarlane, the creator and voice actor of "Family Guy" and "American Dad!" has signed a deal with Universal Republic Records to cut an album of 1940s and '50s Broadway classics. It's not a comedy record either, but a serious go at the likes of Rodgers & Hammerstein. We're talking deep into the show tunes hour with Jonathan Schwartz on Sunday afternoon (shout out to WNYC).
"It's rare in this day and age to have the opportunity to create an album that celebrates the classic, sophisticated sound of rich, lush swing orchestrations," MacFarlane said in a statement, arranging more adjectives than there are violins in a big band ensemble. "It will be an absolute joy to sing this music."
As strange as this news might seem, it's nothing next to the fact that (if I'm not mistaken), MacFarlane is the highest-paid TV writer in history after signing a $100 million deal with 20th Century Fox in 2008. He's keeping it real on the record though, which will be produced using vintage equipment, analog tape and a live orchestra in attempt to accurately replicate the recordings of the time.
Here's MacFarlane singing "I Like Myself" from the 1955 Gene Kelly musical "It's Always Fair Weather."