"Satoshi Kon was happy as an animation director."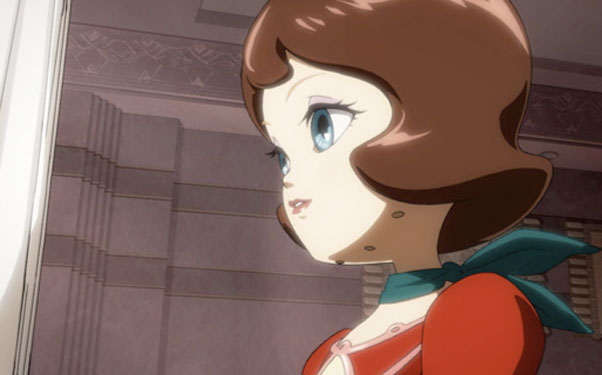 Posted by Alison Willmore on
The late Satoshi Kon's family has posted a heartbreaking final message from the anime director on his website. Blogger Makiko Itoh has translated the document, a selection from which is here:
My biggest regret is the film "The Dreaming Machine." I'm worried not only about the film itself, but the staff who I was able to work with on the film. After all, there's a strong possiblity that the storyboards that were created by (our) blood, sweat and tears will never be seen. This is because I put my arms around the original story, the script, the characters and the settings, the sketches, the music…every single image. Of course there are things that I shared with the animation director, the art director and other staff, but basically most of the work can only be understood by me.

It's easy to say that it was my fault for arranging things this way, but from my point of view I made every effort to share my vision with others. However, in my current state I can only feel deep remorse for my inadequacies in these areas. I am really sorry to all of the staff. However, I want them to understand, if only a little bit. Satoshi Kon was "that kind of guy," and, that's why he was able to make rather weird anime that was a bit different. I know this is a selfish excuse, but think of my cancer and please forgive me.

I haven't been idly waiting for death, even now I'm thinking with my weak brain of ways to let the work live even after I am gone. But they are all shallow ideas. When I told [producer Masao] Maruyama-san about my concerns about "The Dreaming Machine," he just said "Don't worry. We'll figure out something, so don't worry."

I wept.

I wept uncontrollably.

Even with my previous movies, I've been so irresponsible with the productions and the budgets, but I always had Maruyama-san figure it out for me in the end.

This time is no different. I really haven't changed.

I was able to talk to my heart's content with Maruyama-san. Thanks to this, I was able to feel, at least a little, that my talents and skills were of some value in our industry.

"I regret losing your talent. I wish that you were able to leave it for us."

If Madhouse's Maruyama-san says that, I can go to the netherworld with a little bit of self-pride after all. And of course, even without anyone else telling me this, I do feel regret that my weird visions and ability to draw things in minute detail will be lost, but that can't be helped. I am grateful from the bottom of my heart that Maruyama-san gave me the opportunity to show the world these things. Thank you, so very much. Satoshi Kon was happy as an animation director.
You can read the rest here. Get out some Kleenex first.